Well, after the first day wasted. So we more appreciate the 2nd day in Tioman. What we notice in Tioman in first is... there is no land traffic. No road must go station by station with Water transport which will again charge by the transport owner. so we look for people to bring us to
snorkeling.
So what we go it visited few island nearby. And about 7 station in total, we visited all station with 2 days. So won't be so rush from 1 station to another station. We can spend more time in every station. What I recall from the station I go is... the coral and fish were very pretty and nice. Crystal clear water with colorful fish surrounding me (Why surrounding me? Wakakaka ,cause I got the bread for fish :D). I shout ouch many times cause bitten by those fish ~_~" . I remember that I catch 1 fish with my bare hand while those fish eating those bread on the water , that was fun, but the fish fin suddenly spike up and I had to let it go… / .\ or else my hand dye to red colour.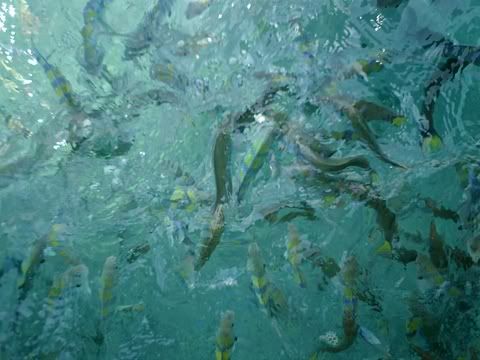 Colourfull Fishy and Crystal clear water :P
We went for few station, most of the station also go down swim and get surrounded by fish. What the different between the stations is each station have the different type of fish and coral. Most of the station stops I will be in swimming in sea: P with the striking colour life jacket.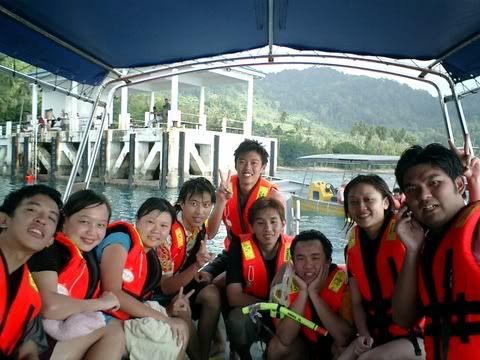 kitzai,mily,Bigfish,Biu,Jun,Don,KienHong,Li Hoong,Kong Kor (dun talk phone lar~haiyoo)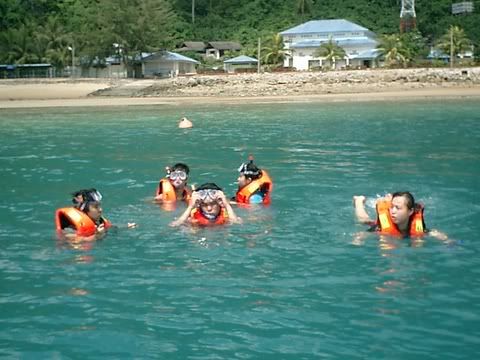 Swim~ Swim~Swim~
Humph, as I remember the last station we go is a waterfall station. We go through the jungle for about 15~20minute to reach the destination. The water there were cold and nice ^^ and feel very good when u go middle of the waterfall ^^ let the water fall on you. It makes u feel refreshing ^^. We notice something under the water... but not sure are real or fake. We found the sand look golden shining. Gold Sand? Not so sure about it. Maybe something else mixed with the water. No matter real or fake. The scene there really attractive ^^, very nice environment with the sound of nature, water sound, bugs noise, tree smells: P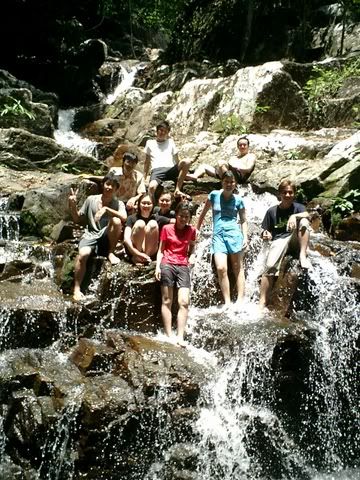 Nice Waterfall, make sure you don't fall
nice place~ let water fall on your body, feels gooooood