4大神獸之一的 唄唄熊 大壽.
hahaha,Happy birthday wor, one of my best friend in secondery school. hahaha
4 of us got our own獸trademark :P. a hybernate bear come out seek for food during his birthday. very In 1 this bear, no need hunt himself, it will go McDONald find food eat.hahaha
anyway, 23 yearsold lor. hahaha.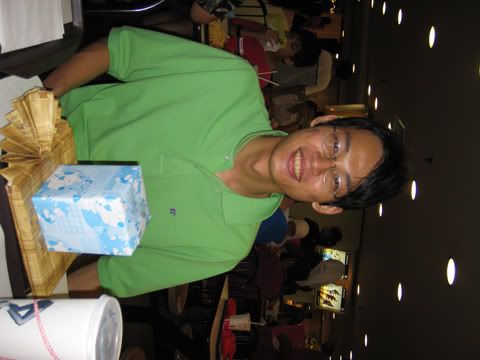 This the the Bear Lor, the shirt also got BEAR mark. heard is one of the birthday present wor.hahaha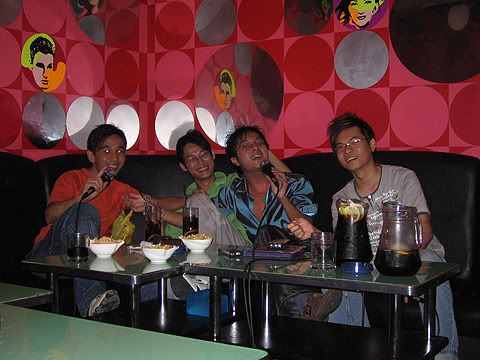 Yeah~ go back to Bear Cave sing K(Neway). the bear never sign 1 :S
me from left(Bull), the birthday (Bear), Yapp(unknow creature), and Young(goat)
we are the 4.. ahahaha
Another Photo of the Neway, Joyce joined the photo party this time.