War Of
Komp@kar
! yeah~ someone asked Kompakar staff to join the Paint Ball Game, around sunway?(
correct me if i wrong
). but the game kinnda expensive >"<>"<. 6 team participated in the game. :P
(aiyaaa, how come no BOSS team geh, want shoot boss bah >"<)
? is 1 of the X Game in malaysia, hmph... is nice, but can't go play often... will PK very fast >"<. whahaha
Red Team! eveybody dress in black. cool :P most of them also my Workgroup in company. guess whos da leader?
Preparing for War~ Gun checked!~ Mask Checked!~Camera Checked!
Load ur bullet! no more Reload middle of the war.RM0.70 each bullet, hahaa, don't wasted! heard that guy said the bullet made of Vege Oil mix with Animal Oil with some colouring chemical? G.... mean can eat?? hahaha, aim someone at the mouth , later only ask them how is the taste :P lol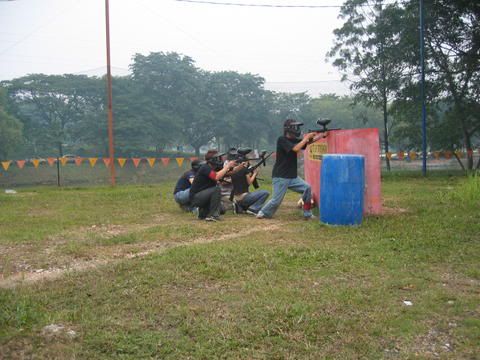 Piang Piang Piang! Enemy down! aim the white cloth 1. make that feller colourfull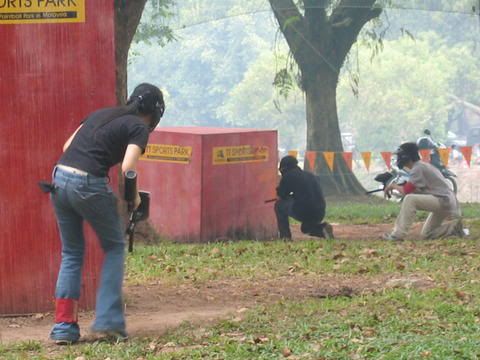 Whos tat?? Oh, our team Lead, get shot! then game over >"<
The War Ends...count count how many mark on ur body :P. last 3 survivor??