Black Chee and chin woo Birthday! hahaha, went to few station for birthday celebration. hhaaha here goes first station. Shabu Shabu Buffet Steamboat ! located at SS2, Petaling Jaya.:P yummy yummy! then ar. next station we......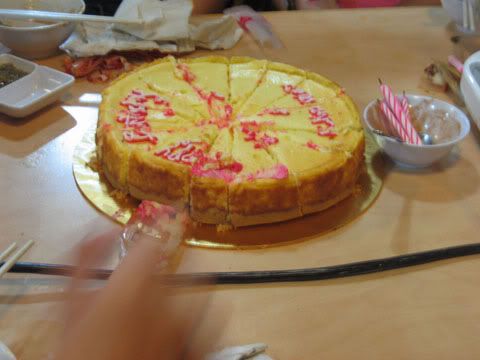 Here is the Birthday cake? eh? No Cream geh??? >"< alt="Image hosted by Photobucket.com" src="http://i3.photobucket.com/albums/y91/Dondon83/CheeBD03.jpg">
the 2 birthday pray pray we won't do something crazy to them. whahaha Dun pray pray, lets play play

The Sapu Sapu challanger ! sapu all things in shabu shabu. but failed ~.~....hmph.. seem like i sti the wrong place tim...


the shop name! SHabu Shabu King~! ok, station 1 "Gao Dim" let move on to Next Station. hehehe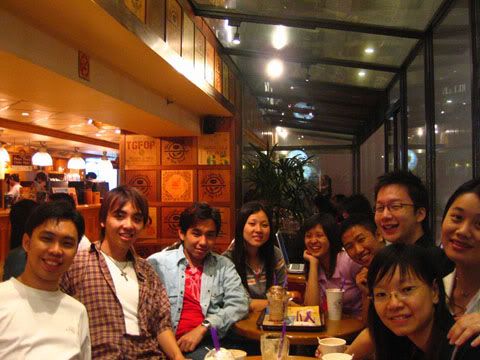 Anyone know where is this?? haha yeah~ we here now in Genting Highland Coffee Bean. hahaha come up blow cold wind. wahahhaa. thats should be Everyone. very "刺激" drinking iceblended in cold cold environment . kekeke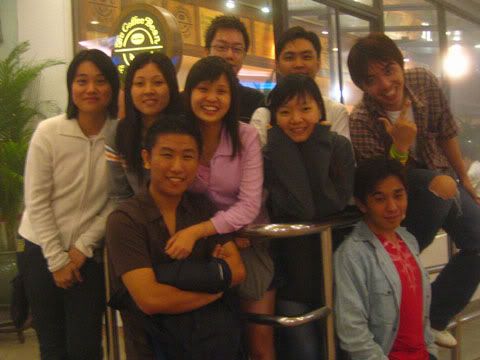 Finish Coffee liao~ all come out Blow Wind again now. wahahahaha. not cold not cold!!