since we leaving penang early. and everyone still in relax mood. we decided to extend our vacations 1 more day to Ipoh trip. Ipoh Tau ge Chicken Rice. too bad we failed to have a taste of it, but we go for Ipoh Hor Fun instead of chicken rice. Yummy.. oh gosh.. eat again..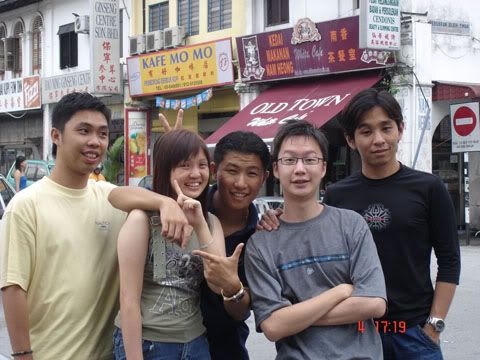 This is the Old Town Coffee SHop? Famous in "WHITE COFFEE"(is it cappacino?) , yeah~ KL "Nam Xiong" is Chicken Rice Shop, Ipoh "Nam Xiong" is White Coffee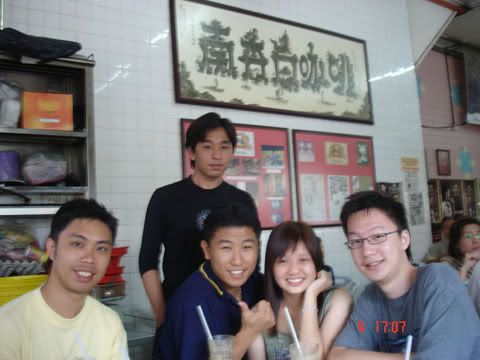 Glup Glup Glup~ White Coffee nice.. but not in white colour geh... / . \

Ipoh is wellknown with CAVE'S Temple. this is 1 of the cave inside the temple..and later.. we found....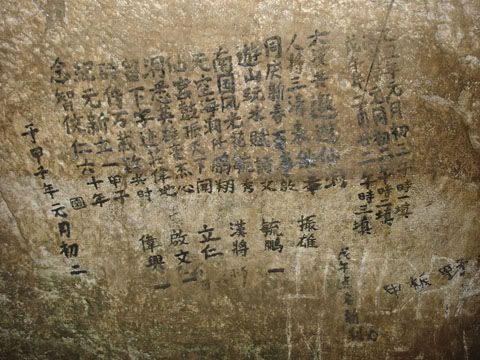 The.. wall's writtings... i though i found sometimes unique? ..The History of this.. cave?

that put a full stop to out trip.. back to working life again... bored ~.~