Headache... Big Company.. Having Over 100++ staff.. That mean i lots of Colleagues. When come to birthday celebration.. and farewell... well, Dai Kah Jie is really a Big Sister. whahaha, fun to play with.. she having the same training with me when 1 1st joined this company.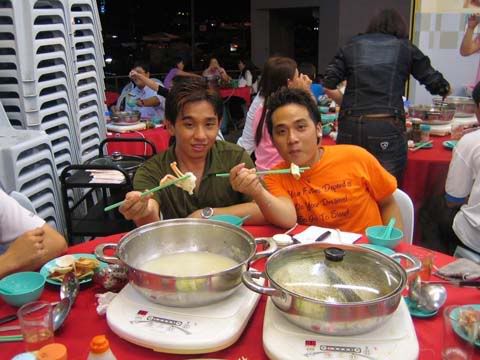 That Me and Jacky.. Having SteamBoat at Manjalala? poridge Steamboat. sound special. so we come to have a try. oh ya, he's the birthday boy .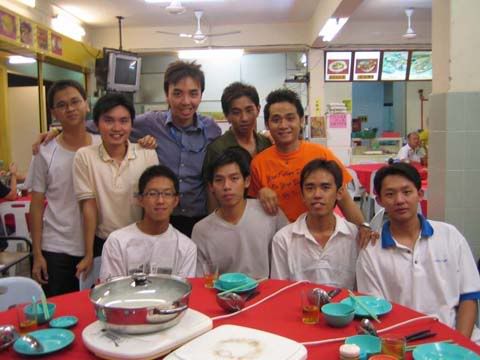 Guys~! Beside Jaccky. the guy infront of my (Ming) also celebration his birthday here , why? cause both of them fall in the same month. haha
Girls! Take ur possition. the Pink Pink dei that 1 is Dai Kah Jie~ Farewell to her..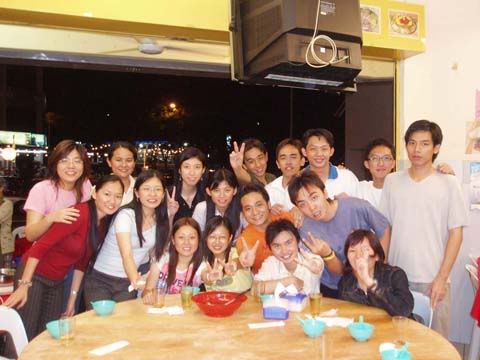 EveryOne , Take ur possition! That Everyone~!
Conclussion.. maybe we chosen the wrong shop? most of us not statisfy with the food.. maybe next tiem going to try others shop :P