At Last... i got my rides.but.. its not my cars.. just lend by my cousin.just a temporary transports untill i get my own rides.hahhaa, super rusty skill . i need some times to improve my driving skills. currently my rides just like sitting on a Mad + Crazy Horse. Scary huh? even myself also scared.
Guess what car my cousin lend me??i found a lots funny things about this car. For example, the Viper location is left side of the steering,
signal light is located at the Left of the steering,
Horn is not infront of the steering(located at viper water button),
power windows location, is not gathered..
and a Very Huge CLock just inside my Tachometer.
well.. really Funny car produced by Proton..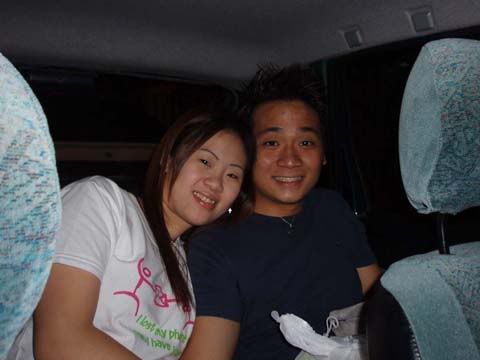 Jacky and Amy. the couple who have no fear of death. told them my skill was rusty but still keep saying "i want sit tiara, i want sit tiara.." headache...