Well..4 of our team member are leaving this kompany, and this maybe is the last photo taken with in in Kompakar. before they really leave the company. may the force be with them. forming a F4 group (Fearless 4). hahaha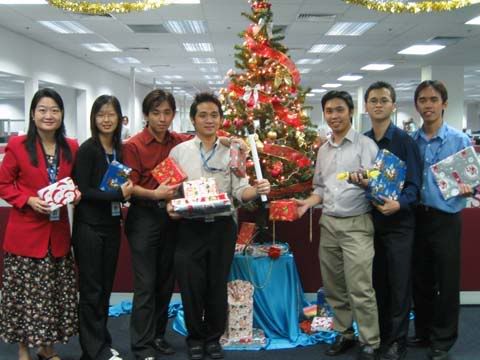 the red jacket aunty is our P.M(Project Manager). well, i lazy to say about her. Next..
rest of them are my current team member. and 4 count from right are the 4 feller leaving this organization
another photo of Everyone while they still in kompakar.