ok.. here is 2nd Wedding dinner i attend this year, and she's my cousin, another shock .. long time didn't keep in touch, by the time i heard from her. BOOOM, she going to become someone wife. hmm.. 2006 is very very suitable years for wedding huh? full of surprize .. mou lala so many ppl become father lar mother lar~ what lar . gosh..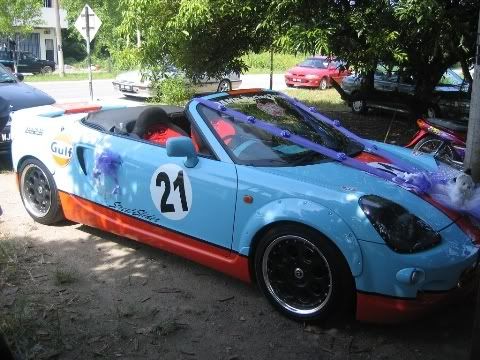 okies.. my eyes can't take off from this vehicle.. can't imagine he use toyota MRS as his car. cool.. but.. the sportcar paint... a bit not so suitable for this event.. don't u think so ?? but anyway... it still a CONVERTIBLE SPORTCAR by Toyota.

yeah~that her~ my cousin , is well prepared, ok ok.. i know i look blur, coz i just awake.. my role is cameraman.chin chai snap :P , everyone is taking photo with her. of course cameraman also MM ZAP SHU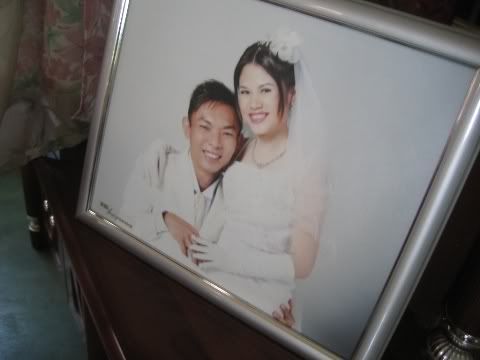 ohh.. too crowded.. can see both of them? let me show your their picture :P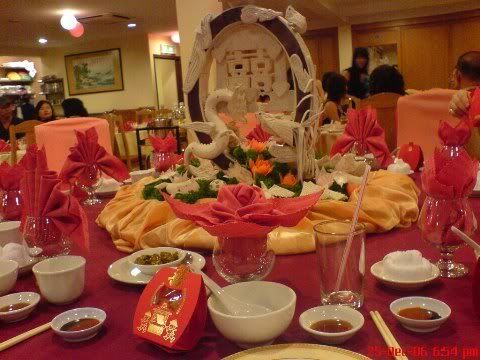 family table decoration. i notice it look very special and nice. so.. hand ichy and took some photo of it.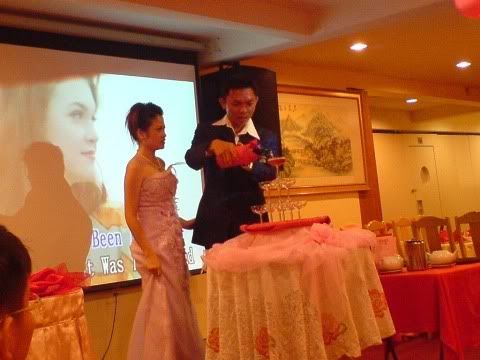 Champain poped. is start for the yum seng session. table to table. he poped the chaimpain too fast.. while i turning on my camera already heard the "POP" sound.. haih.. so sam gap
here is another duet song from both of them. great ~ he look so high, of course, tonight is his most memorable day in his life .