Yeah~ May27th! my very own special day.hahaha, thanks for everyone who helped me celebrate.. i really aprieciate it. i added some weight after my birthday T__T. eat too much ...haihz... tomorrow go exercise lor.. for ... 2 days? whahahaha.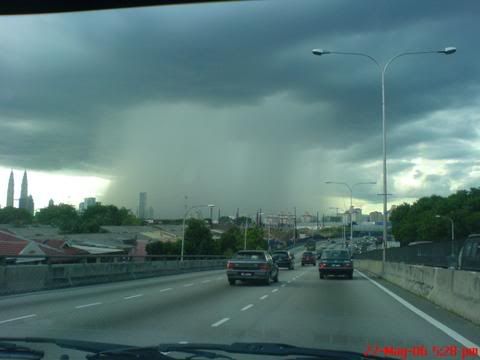 what is that??? raining area i guess... ops.. hopefully wangsa maju is within the coverage area. hahha, kena scold kao kao coz of this photo.. why?? coz i'm driving ..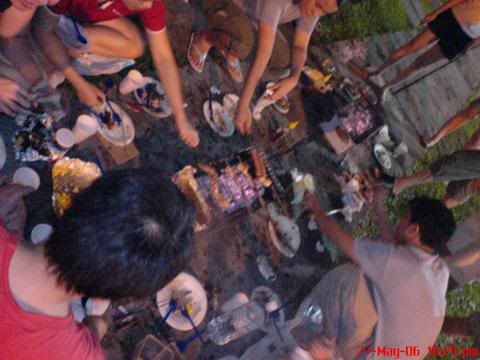 BBQ started liao, siu gai yik~ ngor zhong yi sik~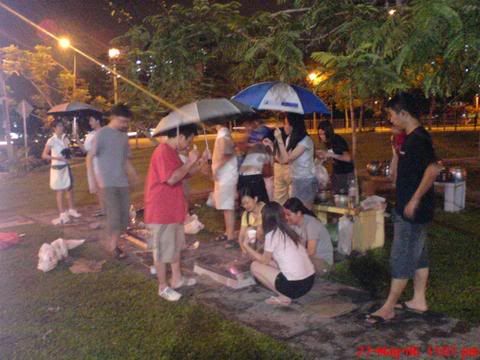 alamak~! BBQ halfway raining.. everyone grabs the umbrella and continue BBQ. lol
BBQ chicken wings, ops.. become dai chao already , see the fire power. wahahha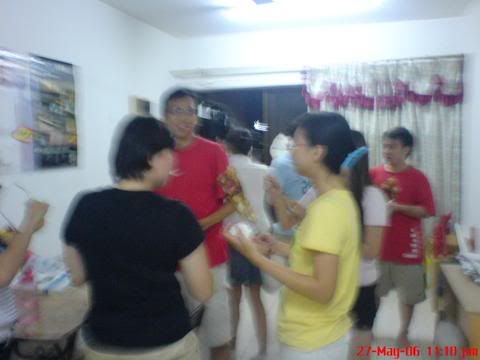 Raining out side, everyone filled into siew weng house. whahaha, luckily big enough for all of us :P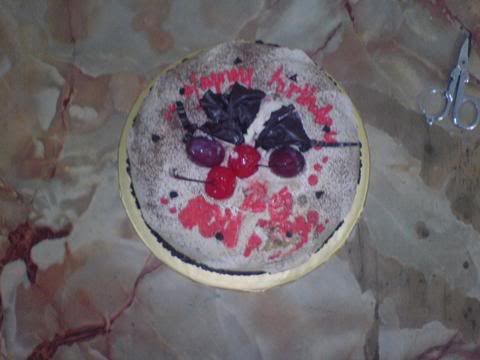 my second birthday cake.. someone push me into the cake >"<.. haihzzz.. i become creamy donz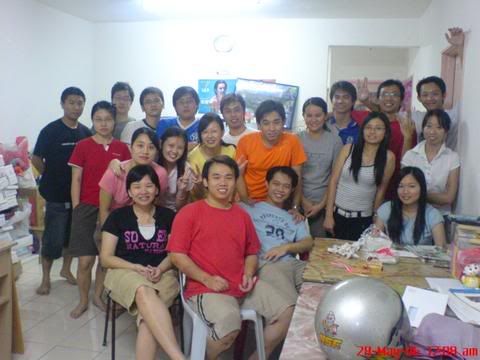 Yor~ that everyone in the BBQ parties.my colleague and ex-colleague(mostly is ex-colleague). hahaha
Everyone's Signature is on the box, and that's my birthday card? wahaha, so unique and special. lol.