i went to KLCC to watch movie today, meanwhile waiting for the movie to start. about 6:35pm. and that time just only 3 something. i decided to hang around in KLCC. and something did shine and pull my attraction to it. guess wat it is? a watches....tada~
O.D.M. Watches(first time heard of it,but the design were nice)
This is the picture i found on web.the 1 i saw is similar to this 1..
Here is the Large and Clear view of the Model and colour i saw. Black!! yeah~ i love Black, i always want to get a Analog-Digital watchs(2 in 1) and i always can't get 1 statisfy. untill today..
this really cool for me. and asked for testing.. dissapointed... light... can't see times in dark >"<.. the digital just basic function.(show date, show time). nvm as long the design nice. when i saw the price... i believe it won't happen so soon to own it.. quoted nearly RM700... maybe is because of KLCC?? wonder will it be cheaper somewhere outside??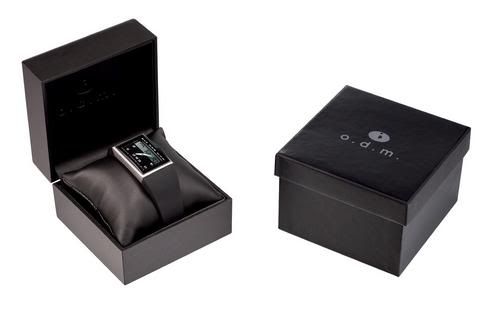 Here is another photo found online. the model were :
Functions: dual Time, calendar & chronograph
Case: Stainless steel in IP black plating
Size: 28.5mm x 42mm
Crystal: Mineral glass with anti-reflection coating
Module: o.d.m. integrated ana-digital movement
Dial & display description: Black with positive
displayStrap: Black polyurethane with stainless steel buckle in IP black plating
Water resistant: 3 ATM / 30m / 100ft
Warranty: 1 year worldwide guarantee
Model name: uncompromising
Model number: TA07-7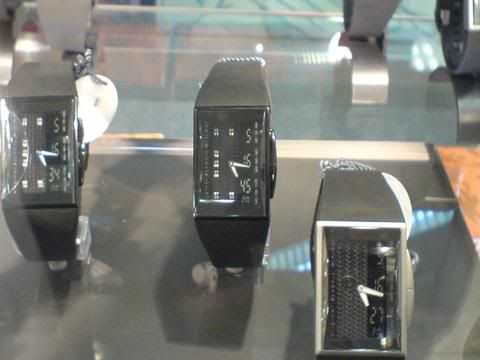 Picture I took in KLCC...
Url:
http://www.odm-design.com/