After the gathering with old classmate. 1 of my friend suggest to bring us to a western restaurant, since she highly recomend this shop.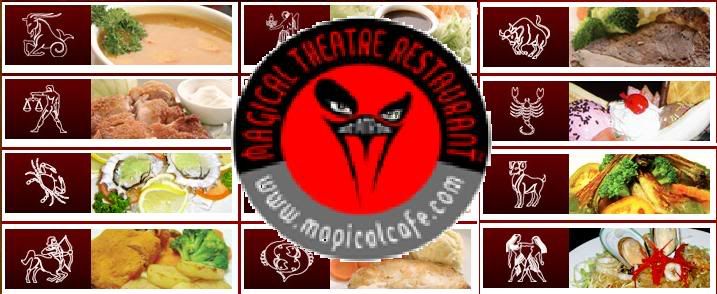 magical Cafe, or Magical Theatre Restaurant. all the menu is Horoscope meal ?
Black Eyes Steak? forgot the actual name. taste nice~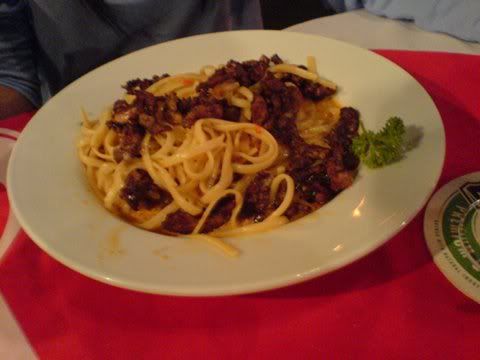 spegatti my friend ordered. the source were superb!!!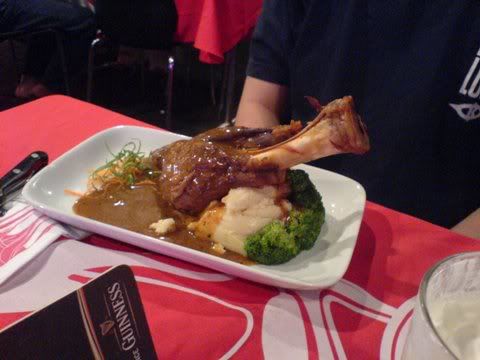 hohoho~ this 1 look GREAT!!! taste?? fantastic!!yummy~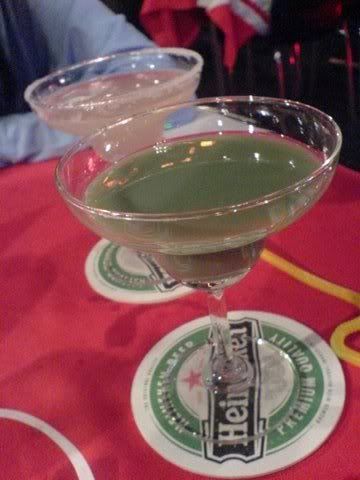 ok here is the drinks that impress me the most. FLAMING LAMBORGHINI!!! sound Cool huh? it Taste HOT!! feel like it burning inside out. a very strong cocktails. the waiters actually mix something infront of me.it(suspect high alchohol) were actually on fire.
This is the Burning Lamborghini photo i found on Net. obviously on fire, different from what i see, what i saw is blue flame and transparent alchohol(i suppose) mixed with a green liquir.