hahaha,ah biau is back to kl for 1 week holiday. long time never see him since he moved to brunei to work as a Teacher. hahaha, he's back~ and he's still the same funny guy i know. hahhaa,he arrived in genting on saturday, then sunday morning we kidnap him for 2 day 1 night in genting.hahhaa,forced him eat cake liao then we released him back to sri gombak. hahaha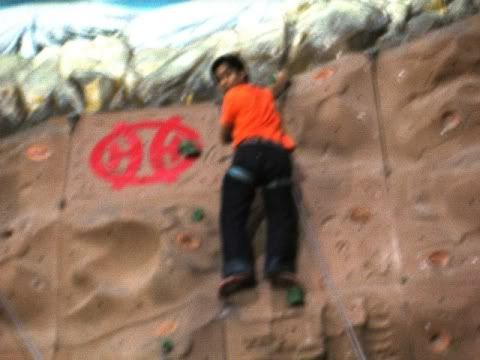 1st.. we go for rock climbing located in genting. always watch from down. and since they wanted to have a try , then let climb. hahaha, look easy. but kinda tough. scary too. hahaha, even with the security equipment on.successfully climb to the top of it. yeah :P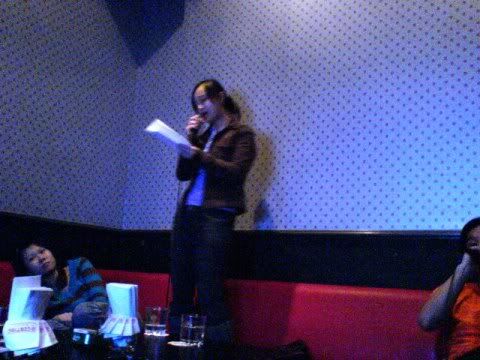 After the Rock Climb Challange, then our next activities is Sing K.Before the Sing K Event Start. Our Ms EMILY would like to SING a Speach for all of us ,"ladies and gentleman~, let the Sing K event start~ " Applause!!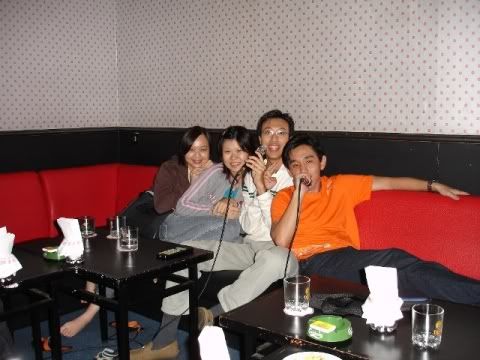 Then is our dinner and Karaoke time. yeah~ dinner set in "Be a Star" Karaoke. yeah~ "She Bang~! She Bang~!"
wow~... singing till didn't bother what's happening around. fully focus on singing. both of them inside world of Sing K. nothing can disatract them anymore. hahahaha
Yeah ~ the Birthday Cake Specially Ligh's up for ah Biu. sei lor~ 1 year more old jor. how ar???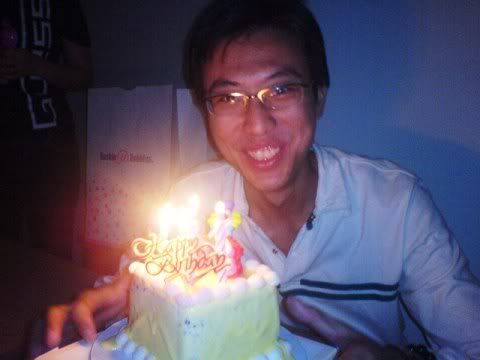 neh~ ah biu with his Baskin Robbins Ice Cream Crown Cake(the cake name so long,but cake so small.)hahahaha.he can't wait to eat the cake already , why? cause the candle is melting the icecreamcake. hahahahaha
aiks? once the candle blow off by ah biu then mily suddenly appear beside the cake?, Start to Cut Cake Ceremony jor~why mily so shy shy beside there??want eat cake is it? no need pai seh 1. hahahaha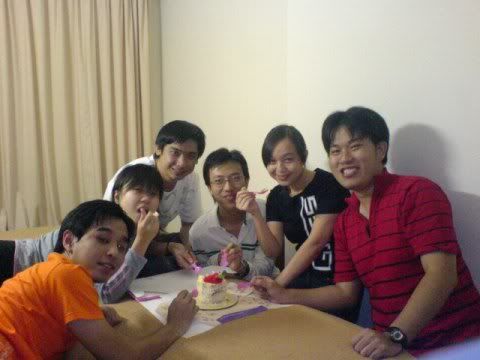 Everyone Say Cheese~!! fisnish???OK liao??? still got unfinished business with the Baskin Robbins Ice Cream Cake. hahahahaha
See... zip a zap, the cake is not much left. whahahaha, very nice ice cream cake. wahaha, 1st time eat ice cream cake. yummy~ 60% is ice cream and 40 of the bottom is cake. wow. yummy yummy everyone aim for the ice cream only. hwahahaha the candy crown no ppl want to eat?? haha biu take it head back as solvenir. hahaha
then ar~ after that, go back own rooom and have some chit chat and pillow talk. hahaha since long time didn't see ah biu liao. chit chat till very tired and sleepy only go sleep. hahaha. next day we go lepak lepak around First World. then hahha Drift downhill with my wira in rainy days. hahaha. fun fun. they scare scare?? dunno ? didn't ask them. wahahahha
Then ar~