Suddenly huh? few days back i went to timesquare to kill my time, since jobless nothing to do at home. it happen like this... i found there is a handphone pouch in one of the sungei wang shop. here how the conversation between me and the Hp shop keeper goes..
HP shop : "may i help u sir?"
Don'z : "Just Have a look"
HP shop : "........" (silent a while)
HP shop : "Cari Apa Model Encik?"
Don'z : "......." (i looking at him)
Don'z : "我看看吧了" (straigh away turnaround and leave..)
guess is i didn't take cares of my hair for quite a while. it always happen.. when someone talk to me in malay.. that mean is time for me to do something to my hair.. why ar? why my hair long liao will look like malay?? why~~! T__T ouch... hurt me...
straigh away walk to Time Square to find a saloon to fix it. 1st i plan to go wena wave. but.. since whole year cutting my hair there and wish to try something new from others saloon. 1 floor above and i notice this saloon. and take a look on the baner. Rm25 for Cut,Wash,Style?. wokie. let's give a try.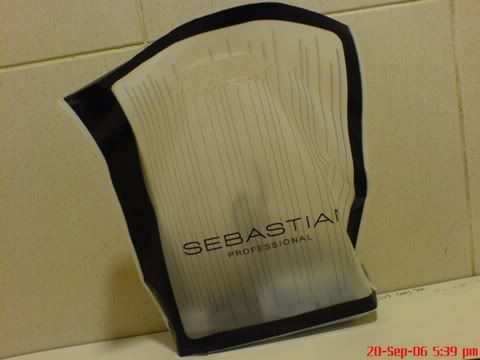 after that.. i did bought some hair setting stuff. what is it??? wanted to know?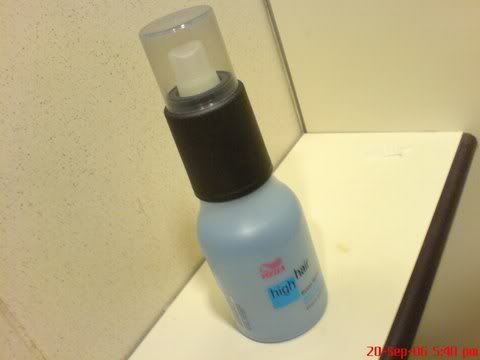 tada~~~ here is it. High Hair? Beach Look Spray. once i put it on. it make me easier to set spiky hair. but.. need to blow with blower till it dry. mah fan ~.~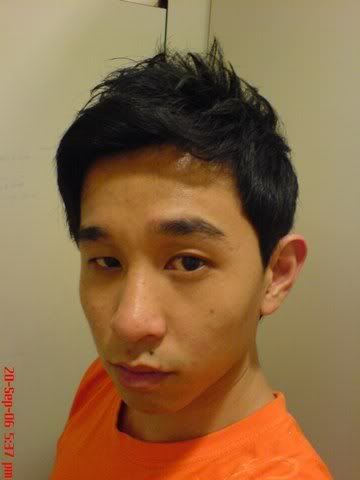 Yeah, that what Kimarie did to my hair. guess this look will last for 1day.. why? cause i don't know how he set this style... nvm i got my own style. which mean.. No Style. hahaa, natural. still not statisfy with it.. hair colour too dark.. plan to put some colour on it.. but.. not this moment.. still hunting for job.. not so good if colour my hair to go for interview... had to wait.... ~.~