After Few times delay and some others issue raised by others. we did this on 8/31/2006 again. hwahaha, my friend always wanted to go have a try up there. and always failed to do so.balik kampung la.july is bulan hantu la, no holiday la. bla bla bla.and few times they organized it also almost failed all the time. whahaha. we expect just only 2 or 3 of us going up thise find. end up 9 ppl join the mount climb. lol, cool~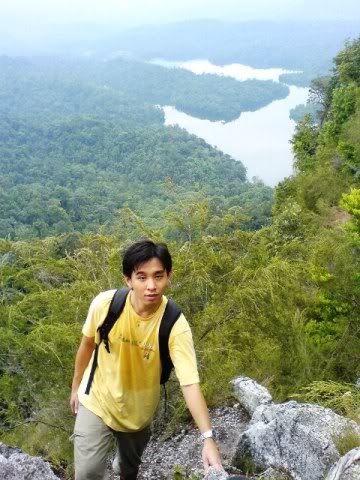 Yeah, Back to crystal Mountain once again , since last year... christmas 2005. and now. national day 2006.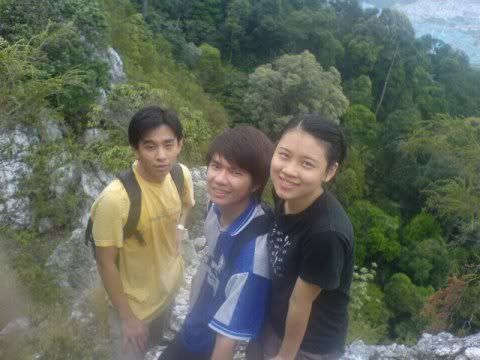 that me, Yik and Kar ling, snaped a picture while having some rest.
see the colour behind me? that another challanger. that where we going.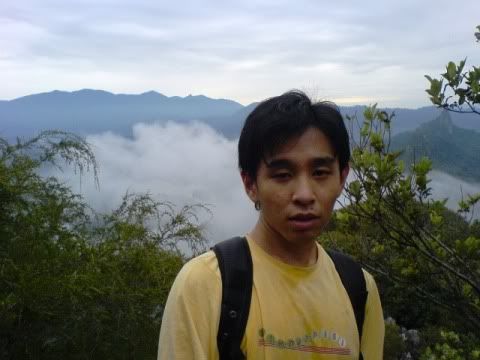 nice view. we already above the cloud.hmph.. this mount got that high ? dun look at me lar.. very tiring.hahahah
seee, actually just morning fog. hahaha. still early morning. very fresh air.. cold environment. fell the nature~ breath deeply. holy... who release gas...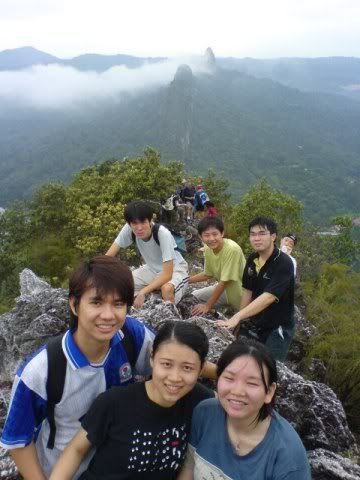 that's the team,where is Donny? neh~ holding camera again :S
ok, that all the picture i got.. this is the begining of the climbs, after that.. almost didn't take photo. hahah i don't want to see my phone drops from the mount. hahaha,and we made a lot of laugh and noice while on the way up. and speachless on the way down. most of us already exhausted. whaha, and i'm overslept and that why didn't take my breakfast. and straigh away climb(lucky didn't forget to bring water along) :p
we spend few hour on the mount, 8am start and almost 1pm come down, luckily today is cloudy day. if not.. will become dried meat.every only is starving like crazy. today lunch is the most delicious lunch. hahaha , all of us sweep our lunch likefew days didn't take any meal.
guess what i scare tomorrow is ...bodyache... i wonder if i still able to wake up tomorrow morning.. bodyache can claim MC from clinic or not leh?i wish i can. :P wahhaha