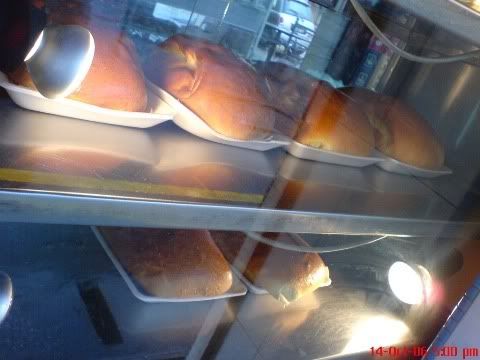 This is not Ordinary Bread you can find in any bakery. is IPOH special bread. what is it?? curry chicken Bread. hahhaa, yeah~ curry chicken can be found inside . also available in herbal chicken bread.(i prefer herbal mroe :9). gone in a klips of eyes. everyone's is hungry. whahaaa, should try it if you have chance to visit ipoh. where it is? Wah Mm Zai(i dunno), Ipoh lor~. whaahaha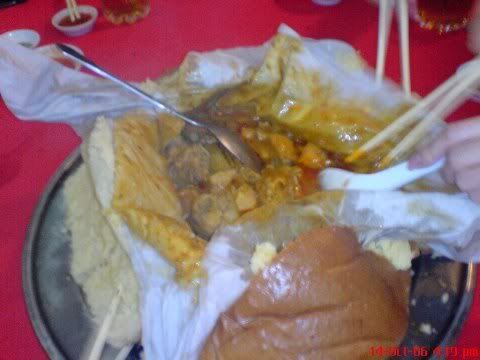 Yeah~ as i mentioned. curry can be found inside the bread. how to eat? Tear the Bread Off. celup the curry chicken. then put into my mouth. yeah~ that the way to enjoy it. wahhahaha. gosh... others ppl holding chopstic and busy tearing off the bread. what i doing here still capturing photo . ok photo session on hold. food come 1st. whahaha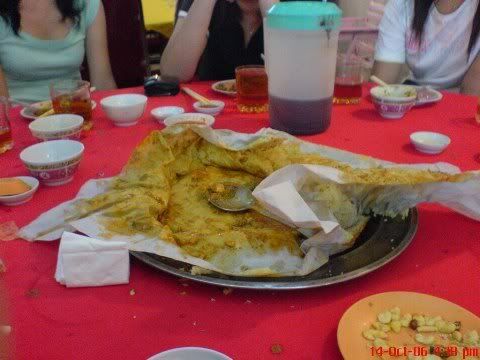 10 ~20 minutes after.. nothing left behind.. everyone shouting "ICE!!" Or "TEA"...everyone almost Full tank. taste nice~ don't forgot... this is 2nd Bread we had. the herbal bread.. sorry lor. too hungry no energy to snaps photo. hahaha. just finish Gua Tempurung journey mar~. kekekek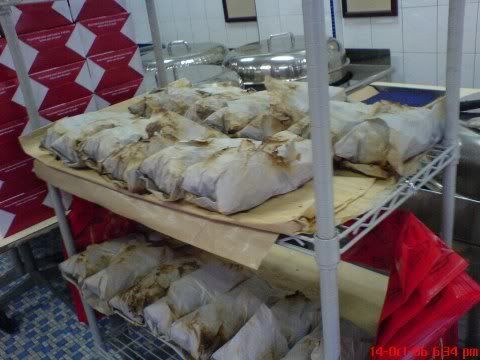 What is this?? after the Bread Curry Chicken. the next station we go is Took away meal. saulty Cooked Chicken? "Yim Guk Gai". about RM15 for whole chicken. that how it look before put into boxes. we travel from kampar to ipoh just to buy this saulty chicken. why? cause someone No Chicken No Return. whahaaha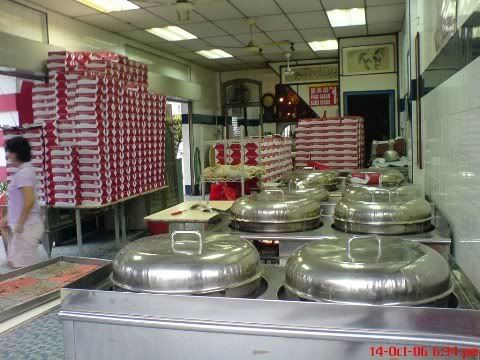 that all the Tool's used to Guk the Chicken. and back there can see all the boxes .
ok, helping the shops to advertise , here is where i bought the saulty chicken. how to go here?? i suggest u go ask the travel agency to get there.cause if you ask me how to go? most probally i will Lou Dim you. cause me myself also no idea how to go there. i follow others ppls car jeh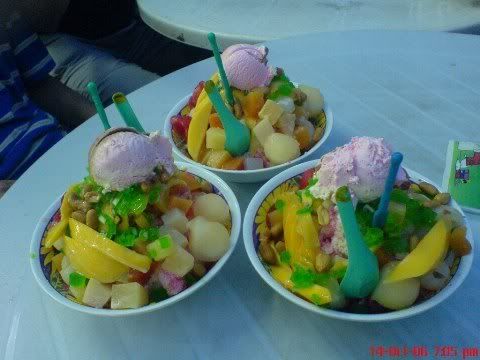 Ok~ after the saulty chicken. next station is.. tada~~~ Mix Fruit ABC. just RM RM3.50, whole bowl of fruit's. is a yummy yummy ice.~there is no way you can get this in KL. If it does.. i Bet they won't selling for less than RM3.50.mango,papaya,watermelon,lychie, ice cream. wah~ yummy.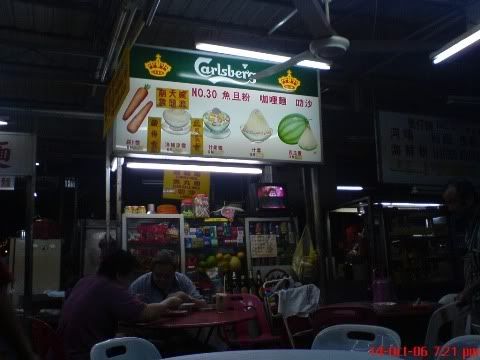 here is the stall where i ordered the Mix Fruit ABC, my friend told me this is located in a street called.. "Tong Shui Gai".tasty.. hope i able to find this place when i spend my next visit to ipoh. hehehehe
that all for my ONE DAY TRIP in IPOH. whahaha, guess i going to add another kg or more after this trips.. always failed to join 1 day trip in fitness first or california fitness. T__T