last night my friend send me a Url and i whole night playing photo upload. whahaaha. i found it very interesting and i keep on matching myself see any movie star or artist i most similar with. lol. guess what is the result?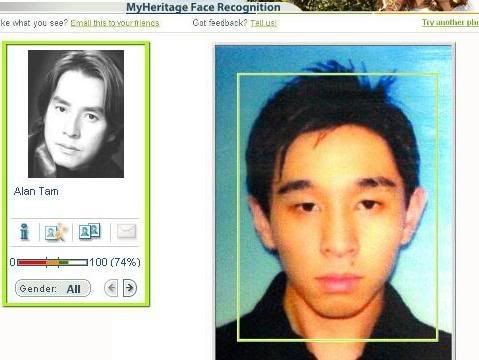 hahaha. wow~ Alan Tam have 74% similarity with Donny Tam? are you kidding me???? but.. really similar meh???i don't really think so...
here is my recent photo matching.. hmph.. who is shahrukh khan? dosen't look alike also...like that laso 78%? walau..
wanna try and see which artist or movie star u similar with?? let check it out.
Test Yours Here.