"Tried Vietnam food?No?" that why i'm here infront of vietnam food. wahhahaa, one of the shop in KLCC, sorry can't recall the name. but since never try it out, then walk into this restaurant lo. and that my vietnam food goes. :P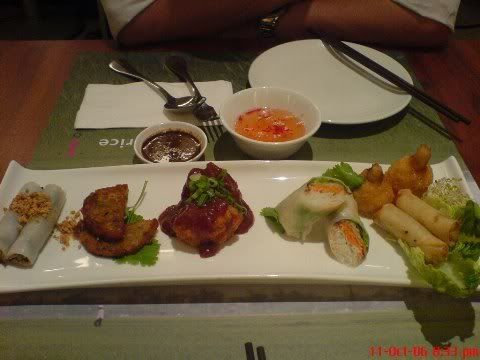 hmph... what is this??? it say's is vietnam special. for 2 person.. 2 person? i tot will be a lots.. who knows?? take it as appetizer .. lucky we did ordered another meal , but.. also out of our expectation. this set of food is really taste nice.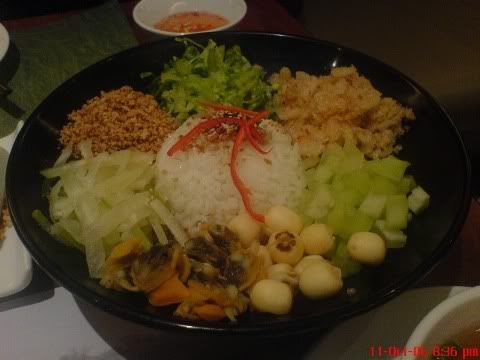 Five Colour Rice? i tot the rice got 5 different type of colours who know is 5 Different type of Ingreediant. aiseh... kena tipu.. how to eat?? lou lou lou, like lou shang. then pour the soup. start eaat lor. a bit like cold fried rice. hahaha aiks.. so many green green 1.... alamak...
ok, time to start. ok lar bro.. not enough sleep last night... that's why my eyes so heavy.. what?? can't tipu tim. i'm always look like that. wahaha , always not enough sleep. whahahaa, ok lar. lets start taste the food. hehehe.. got green green 1 wor.. how ar....?