what is TXN all about?? well.. is all about what guy deserve the most.. Sportcar'S and race Queen'S!!!!
it held in bukit Jalil. we tot is free entrace.. argg need RM20 to get inside >"<. nvm.... since we already there... what's the diff from KLIMS?? that is Formal exhibition.. all car is in Original Shape or Factory Mod. what you can see here mostly are Self Modification, Custom Modification, illegal... no no , should say Not Standart Modification . lol. what you can found here is mostly MONSTER!! hidden in malaysia. guess you won't easily see them on road :P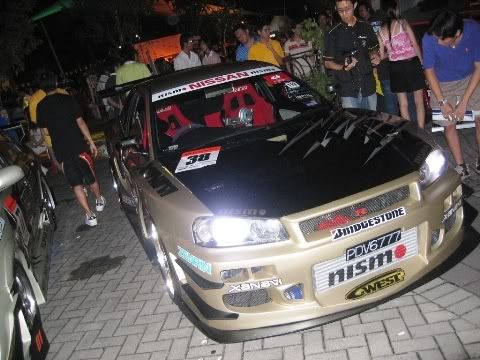 Not far from the entry.. i saw this monster.. SKyline? GTR? R34?? it look absolutely like Skyline.. but.. when u go check it interior.. u will notice it very familar.. totally same like Proton series... yeah~ this GTR is Modified from Proton Putra made in Malaysia.. how the owner did this?.. go ask him..

Fuahhh~~ what is this?? another malaysia production... from Perodua Kenari...creative huh ? didn't they? Malaysia Memang Apa Pun Boleh!!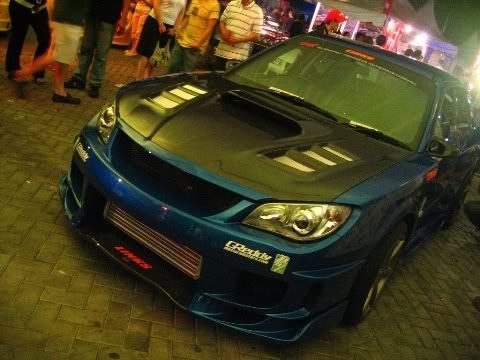 this 1 is cool.. new subaru with it better look bodykits... i dream for it...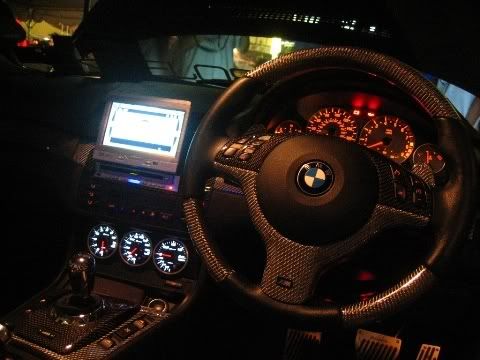 wow, this is really cool~ everything is made from CARBON FIBER!! is a BMW M3 coupe.. i like this interior... sport stylist!!
One of the Most Popular car on that day. a Flaming Exhaust !! cool... what you waiting for?? grab your chicken wings and start BBQ!! LOL.. really HOT!!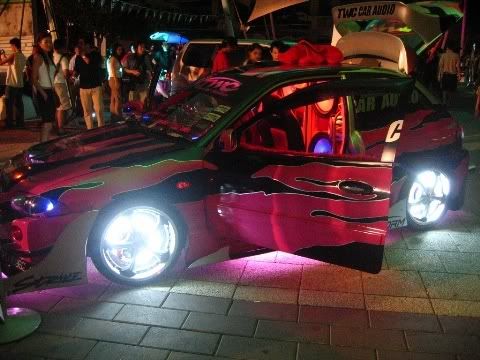 side view of the Flaming Satria..cool!! they installed bulb in their RIM.hahaha.attractive enough :P and the volume of the music also very loud.. frmo this car.
Satria is a 4 Seat car? guess not for this 1. only 2 seat's with big round WOOFER behind it.. no more seat's Behind... these people really crazy enough...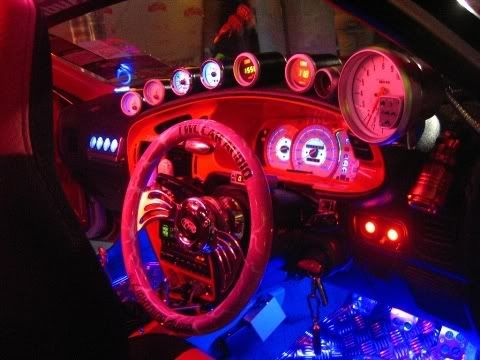 erm... which meter should i focus on?? do you have enough EYE's to focus on them???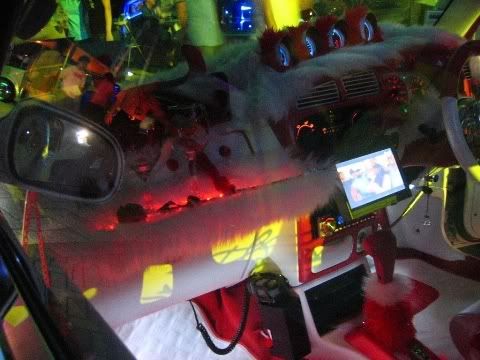 Santa clauz Car???Ho Ho HO~ merry Christmas~~~The Deer is on Onleave this year. and this is the replacement of Deer? LOL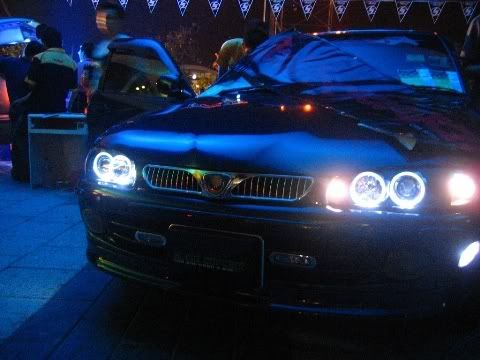 Surprisingly.. i saw a wira in there... and it equiped with .... BMW trademark headlight! the " Angel Eye's "!! so cool , i wish to have one on my wira as well!!... but when i heard the price.. just forget about it... RM1.1k...
ok.. beside car'S, here is the RACING QUEEN winner .. nice~ beside car's and lot's of showgirls there. it's cool.