ok ok . yes.. again!!, i made another warrior scar on my WIRA. what my wira challange this time?? Lorry ... reverse sensor.. i trust u no more T_T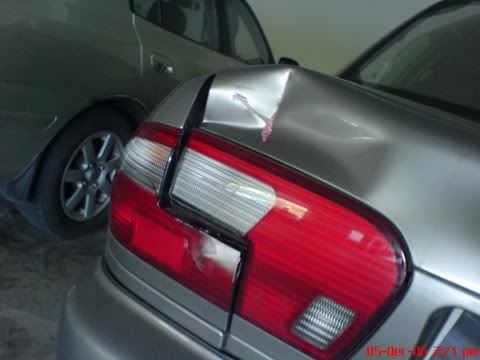 Ouch!!! again... She's Bang!! T__T. tail lamp cracked, boot lost it shape again.. ouch ouch!! that hurt .. accidently bang on Lorry Tails corner (which made od metal) . how it happen? ok.. while i withdrawing cash to pay my car installment.. someone parked a waja near my car.. haih... so i had to fully get my car out of the paring lots. ok.. i'm out ,, but.. my rear reverse sensor can't detech the lorry back..so.. BANG!!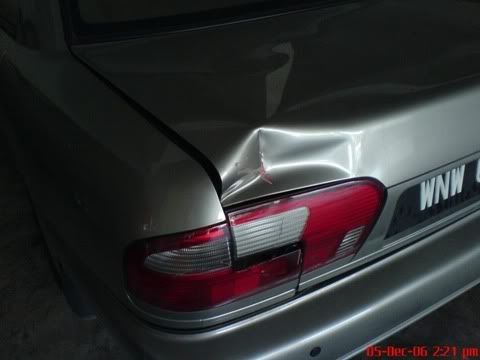 another look of the car.. haih.. RM700 is spend to get this fix... that's hurt.. wasn't it?? mr.wallet?of course RM700 is not just this repair. also include some minor minor repairs.. and now.. it look smooth once again.. 2nd surgery... of my wira T_T..
it happen in kota damansara.. guess that place created another YUM YENG for me.. sob...