After leaving timesquare and jumped into my wira. my friend say.."what the BLUE light Link to?" then we decided to figure it out. and it bring us to a lake... titiwangsa lake.. and below is what i saw.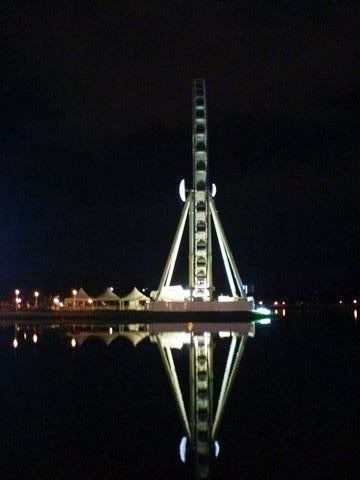 Give a Guess What This Picture Show you? can figure it out? it interesting.. this THINGS build middle of the titiwangsa lake. nice reflection on the lake during night time.



Hmm.. something starting to appearing in your mind? nice and simple advertisment board. EYES ON MALAYSIA. that sound familar with LONDON EYE.. and .. LONDON eyes 2 times bigger than EYES ON MALAYSIA.



Tada~ is a .....DevilSkyTyre(direct Translate)...hjahaha, is a viewing wheel dubbed the 'Eye on Malaysia' had set for SPIN~~~ located in titiwangsa.(Oh?that's not far from where i stay)



See the dark Colored Cabin? Yeap~ that VIP cabin with AIRCON inside ~.~a why need aircon pula? go ask them why.and so so so unfiar cause only 1 cabin is VIP (even GSC GoldClass Cinema got more seat).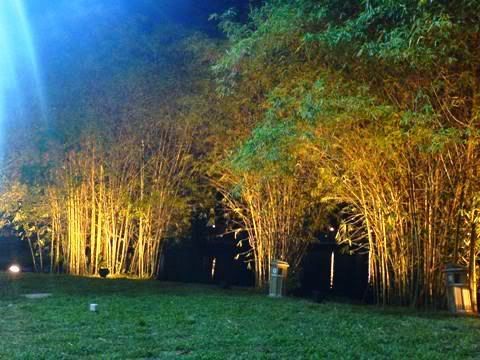 This is a Extra Picture i found nice somewhere nearby the Wheel, nice huh?? too bad spoiled with those so call LAp SAP TUng!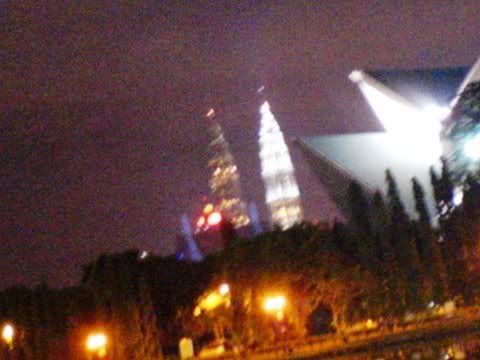 KLCC is Switching Off their LIGHT!! hahaha, half of the CORN light is OFF, few sec after this picture. both corn light is off.
"Hey~ didn't you go inside? didn't give a try? " i wish to ... but.. operation hours is 10am to 10pm. that time already 1130pm. what can i do? next time lar~. and the charging rate is RM 15 for adult and RM8 for children. and the duration u going to spend is 12 minutes.(not event 15minutes?) totally 42 cabin.and 1 of them is VIP cabin. and this Wheel ONLY build for 2007 and it will be desemble once end of 2007. so.. should go for a ride before end of 2007.