wel.. again... i notice 1 hightech handphone.erm... PDA phone? or smart Phone? a Mac Production.. it cost USD 599 for 8GB? gosh.. i believe that nearly RM3k in malaysia... but this phone not launch yet. i read there said June of 2007 .
let have a look.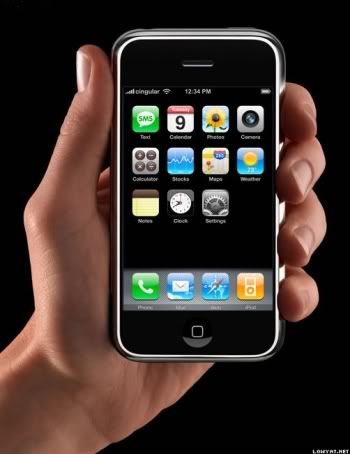 another Phone that draw my attention. flat surface with touch screen.is multi touchscreen.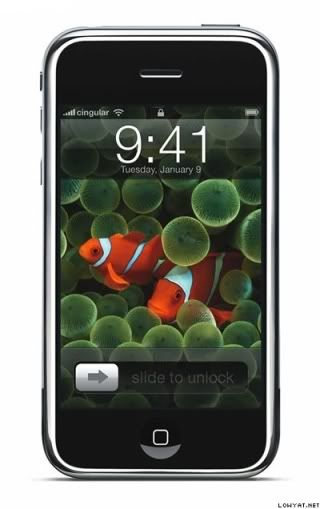 this what it look like when in standby mode and locked.
this is the menu look of the phone. it have a lot a nice feature inside. Music player, Movie player.
check the details from the site. is awsome.
http://www.apple.com/iphone