Happy birthday to Uncle Chye, zhi jun, and....wei shan . :P
birthday celebration held in THE CURVE ITALIANESE. always wish to have a try of their food, expect is very Nice, heard from my friend who had meal in there said their dishes are BIG, meal serve in huge size... well.. for me is slightly bigger than others.. food? erm.. what i can say here is dissapointed... maybe the taste dosen't suite me this time. or.. i wrongly ordered something.. oh well. nvm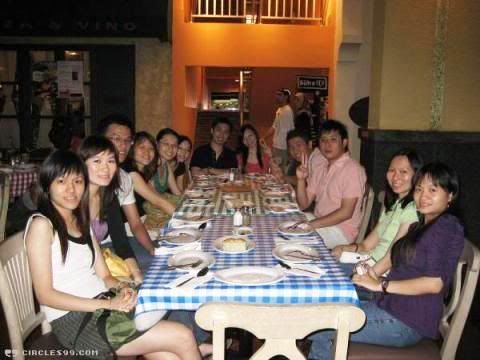 ops.. where am i?? still in Naza showroom. hahha, on my way to here. arriving soon :P long time didn't sit down dinner like this liao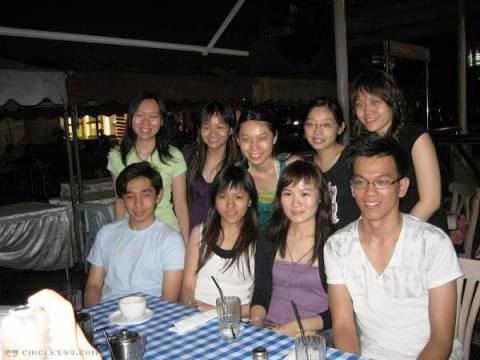 Italianese Restaurant at The Curve.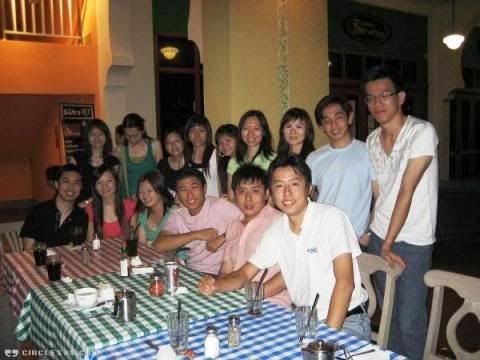 that EVERYONE! long time didn't gather up and take a photo of everyone. here is latest version. 1st gathering photo of 2007
eversince everyone started working.. gathering is become lesser and lesser, a very close friend in college maybe will meet lesser.. so.. this gathering was a surprize... i'm was late due to car collection from workshop and spend sometimes to NAZA open days. and i notice the table seem like unfamilar to me .. why ??? everyone changed their look >"<, oh i mean hairstyle? appearance. bla bla.. gosh.. perhaps i should go to make something next weekend :P.