Okay~ i heard this news from a forum i frequently go,(chinese.cari.com.my) i heard NAZA is doing promotion on most of the car's . discount!! so why not to have a look? elthough i know myself still unable to affort any car from there. so..this going to be have a walk. first i was unable to go, but the guy called me up and said my car are ready to collect. so i go take my ride and straigh away go down to NAZA WORLD.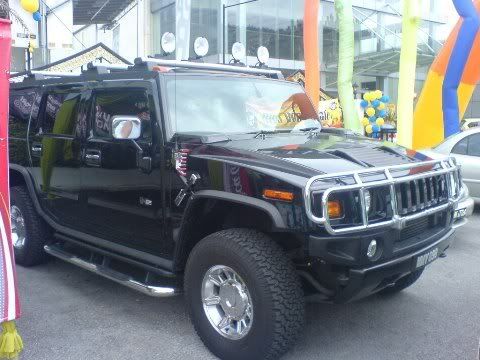 ok.. before i enter the shoroom. i was shock big this HUGE TRUCK! HUMMER.. i heard is cost ferrari price tag. but not sure how it really cost. didn't see any in NAZA showroom :P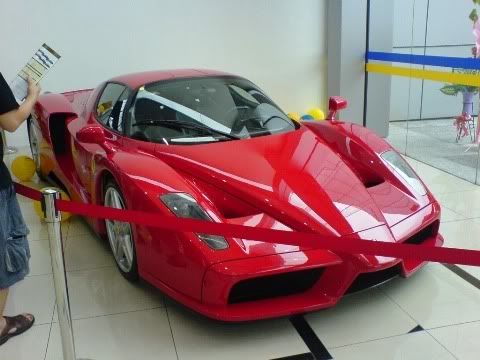 wow.. i didn't see this during last visit.. is ENZO!! everyone dreams. only 399 piece on earth. and only INVITED by FERRARI comp are qualified to purchase.. so... no price tag shown..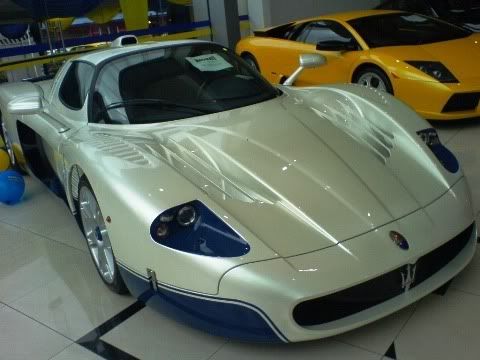 wow..?? a weird car? do you think so? well.. a bit. but the chasis is using Ferrari Enzo Chasis. i wonder why they do that.(frankly speaking i like ENZO more than this). same classified as SUPER CAR range. so don't surprize to see the price tag.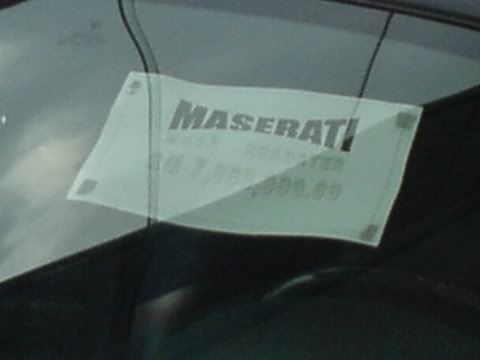 ok.. seem like is under promotion price? only this piece is shown with such big price tag.


ok.. let keep SUPER CAR aside. let see about others Promotion.here you go, Mazda RX-8! cool, there are lots units of RX-8 here.but.. all are recond or used car.. so.. no surprize if you see something familar here (alarm system, audio players, even.. antena) price drop from RM190k to RM160k.. i wish i got that amount of money ~.~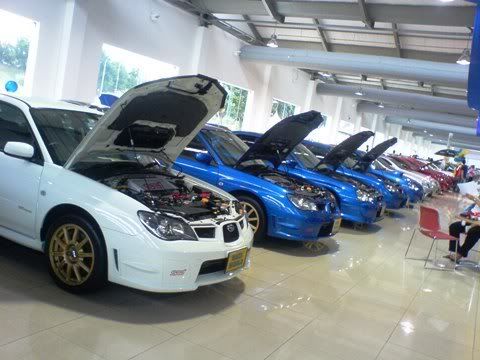 Groups Of Mr.Sweeper, Subaru(in chinese 掃把佬) not bad.. gosh.. so many nice car..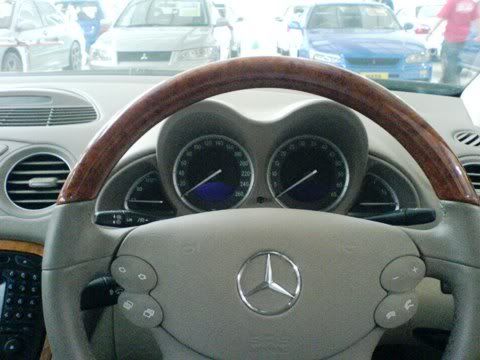 ok.. i don't really like mercedes exterior design. but this 1 i hop it dosen't seem bad. and interior is fantastic! i like this interior a lot very confortable. Mercedes build for comfort.

and try a look at where the engine starter located? cool this car have some shadow of SLR by Merc and McLaren. SL350 .. COOL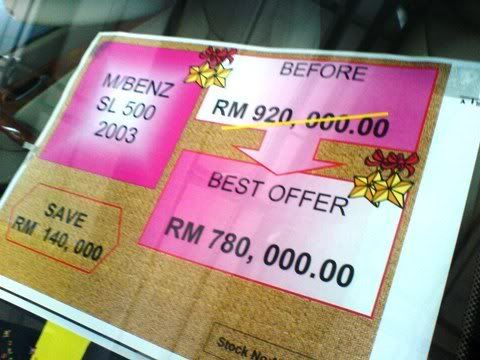 Wow Wow Wow, you can't be serious..this price tag really is for this car? gosh.. i can buy some lower range ferrari out there. but this 1 discount a lot , don't you think so??


ok.. there goes a day again. ops.. i'm late for the birthday celebration .. gotta go~
next destination? THE CURVE Italianese