Well.. i posted the Eyes On Malaysia Photo in january once. and this time. i took the ride.. of Eyes On Malaysia.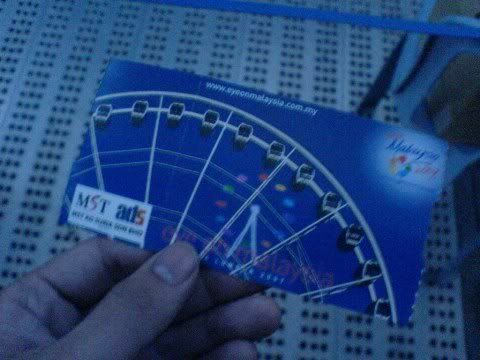 here how the ticket look likes~ just ONE tickets, no matters u bring your whole family come. u just get ONE single tickets. don't lost it. else Whole Family need to miss the ride :P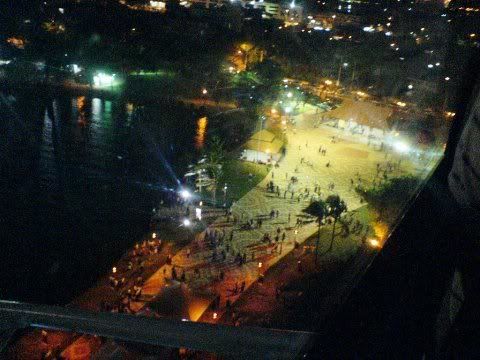 Here is how it look from the top to the ground. well... from my point of view... just normal.. what i expect is.. KL night scence from the top of the ride.. too bad.. a bit dissapointed.. nice from outside, just average from inside, maybe... is because i'm not taking the VIP cabin??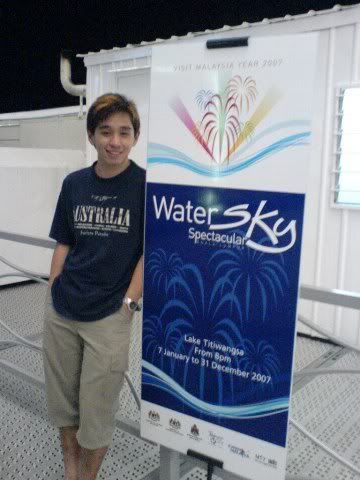 for the Firework.. i can said this is the Clearest Firework among all the firework i seen.why?? what does that mean?? okk.. fireworks during countdown, celebration.. the fireworks just blows the skies for non stop. and it create's Smokes that might Blocks your view. and fireworks in titwangsa? they got a Break,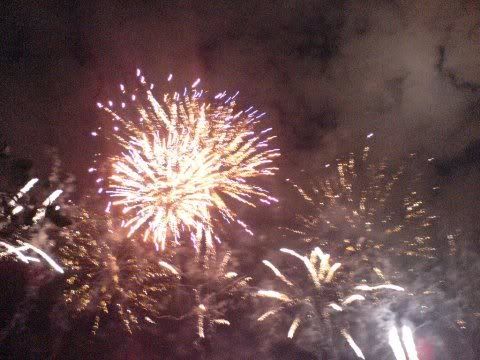 Firework SEen On Sky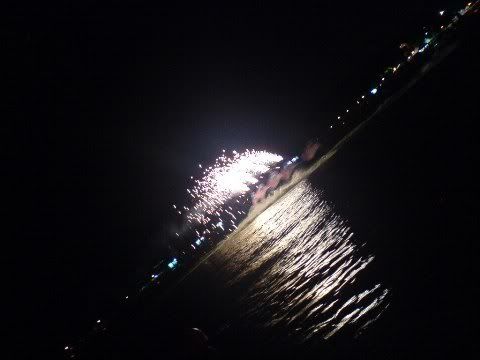 Firework SEen On WAter?
example.. 5minutes firework,5 minutre watershow, then continue with the firework again. by the time then continue the fireworks, the skies already cleared and Explossion look much more nicer and clear. too bad... my Digicam is not with me. so these pic is best wat i can grab with my w900.
Laser show.. seem nice.. well overall.. the Wheel is not as nice as i expect to be, just average.. the firework is cool.carpark is "ALLFULL" ~.~ another horrible things.u think titiwangsa bigs and Sure can find a parking?? think again..