Nice Plate Number are worth good money. some people willing to pay for a unbelievable price for a alphabert with numeric on a black piece of plastic.
recently case is..
RM54,300 For License Plate JJJ1


RM200,090

for License Plate
TAN1
what do you think about this 1?? i took this photo, while i on my way home to Slim River.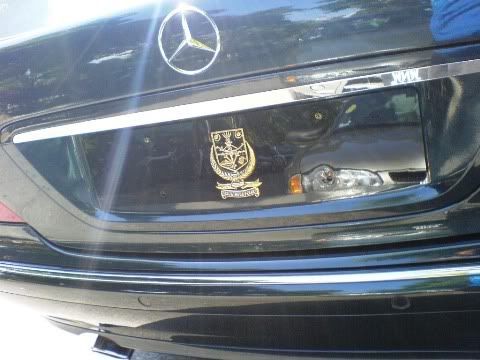 it look cool~

by the way.. some others plate number i notice cool is like
PEP 51 - PEPSI (Ask For More)
PDL 15 - Police (Tiga Ratus Ni, apa macam settle?)

some.... which is rude...
PEN 15 Use your self Imagination..
MAH 78 Use your self Imagination..

and some with WRONG character Spacing on purpose.
KLS 600 become KL

S600

on a Mercedes S class (S600)
KLM 3 become KL

M3

on a BMW M3 couple

So creative.... even plate number have it way to play with..