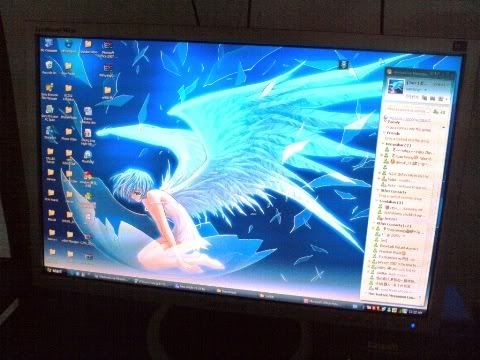 Tada~~~ here's my new toy, new samsung SyncMaster 940bw. 19" widescreen LCD monitor :P just bought it yesterday after my Philips CRT monitor certified KONG on Chinese New Year EVE.
now i have more space for my messy desktop :P
things Goes WIDE than before, it's COOL when watching movie with widescreen type.
here's my previous CRT monitor bought on 2000. at last it certified KONG.i guess the Width control thingy Barbecued due to overheat?(always never turn off monitor). i can set the width. and others, but width is out of control. that why u can't see START and TIME on the tast bar. and the Yahoo Messanger border look Dosen;t Straigh..
let have a close look. see.. the START button is located OUTSIDE the display boundry..

Let's Share some things about LCD monitor.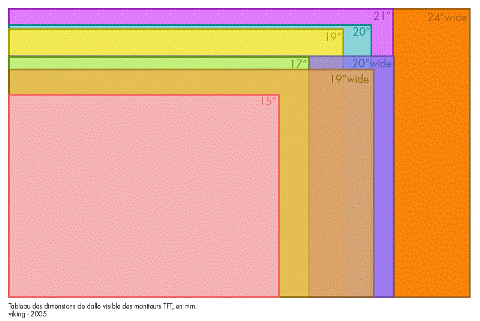 the Inches on normal monitor and Widescreen are different. why? becasue is count by cornet to corner. the 19" Samsung i bought actually is slightly lower than previous 17"Philips monitor(height). i guess the Picture Explain better than my words.

here is my monitor details , and the monitor i Bought For RM 780 on 24 Feb 2007 From Lowyat. just to remind.. double check the screen for Death Pexel before bring it home.else u need to collect up to 5~7 Death Pixel only qualified to claim warranty. and that salesman open up 4 Box of LCD and notices there is At least ONE death Pixel on the screen. (look ugly..) .
Samsung 940BW Widescreen
LCD monitor Specifications:

19" viewable area
4ms response time
300cd/m2 brightness
500:1 contrast ratio
1440 x 900 native resolution
DVI and analog
3-years limited warranty