last weekend already plan to come up, but due to some problem faced.. then plan was actually cancelled.. so, the following weekends. i climbed up to genting . why ? hahah come up here to cold down a bit. long time didn't feel the natural aircon already.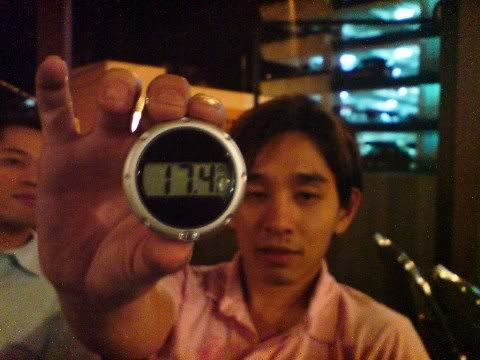 it shows....17.4 degree celcius.. ok.. that cold enough.. for malaysia. hahaha, purposely unplug this termometer to check how cold genting is?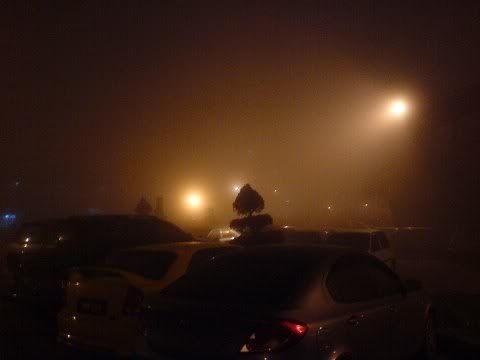 Hazzzyy Hazzyyy~ yeah~~ KL become London Style~ Genting Become London style. wahahha very excited when see this scence :P i love it ( not while driving) cold enough~ poor poor Don no money go real London yet.. DON want go LonDON!! hahaha :P when is next matta fiar ar?kekeke
Cheers~!!! 17degree drink ice blended.. that Way to COOL!~ no use gelar order HOT mocha, it only stay in hot for about 20 minutes, then it became ice mocha :P.. if coffee bean have ice cream that would be good :p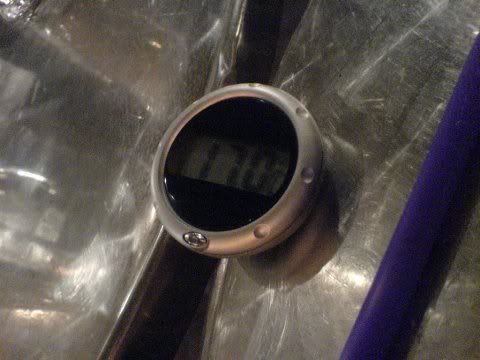 see.. it shows 17 degree celcius.... ok.. that the last picture of it.. i left the things behind... i forgot to take it when moving into Inside coffee Beanthe while enjoying cold wind at outside). someone took it.... sad... sad.. nvm.. i'll get another 1 to replace it.