Just knew that my new boss Practise Team Outing Once a while. and i'm first time joining them for this event.i'm so happy to heard they going for pirates of caribbean 3. cool, and we going for PREMIER CLASS, so excited, coz poor don always go for economy class or wednesday class most of the time.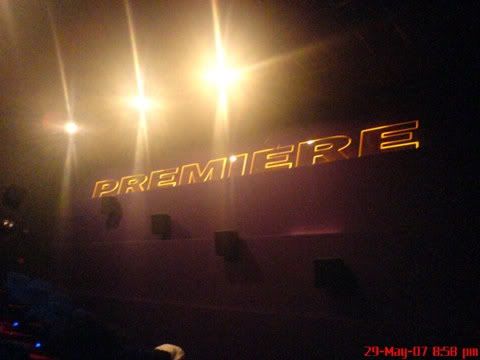 Once i entered. here is it~ Rooom of Premier. whahaha, ok ok, i know i sound like a mice of a kampung else where.



ok~, there only twin seat available here. and tiny table attached to the seat. and me alone conquered the 2 seat last night. muahahhaa.



okies.. movie ends. time to leave....



Pirates Of Caribbean 3,comment from me?? well... the movie is so cool to me. maybe i already like pirate's type of movie. so it's exciting!! my friend just told me.. this movie just soso, i somehow disagree with them. the movie didn't let me down. it's cool. Jack Sparrow~Black Pearl. sail to the World's END