yeah~ i climb there again. and this time my mom is In ACTION!! hahahaha Never Ever Expect she will join us for the activities. so surprize
the Melawati Mount Climb's , that's there early climber... i'm also surprise that weng chye also join us gila this time. wahahahaha,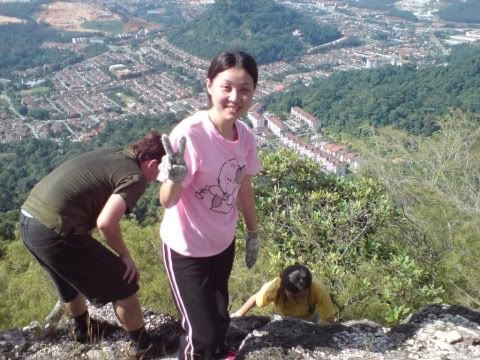 this is the surprised.. my 3rd mom said want to climb @.@ even myself can't believe. whahaha, anyway she made it up there and bodyache and then sick for few day.... -_- over-exercise maybe...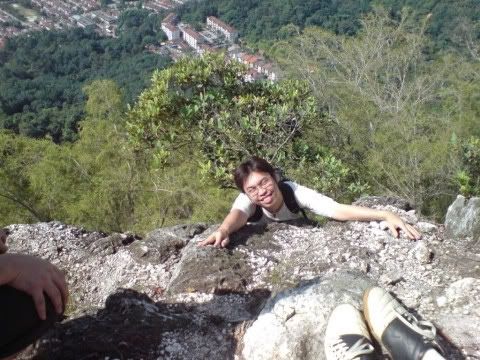 erm...uncle chye hugging the rock or nature~ wahaha, or falling?? need a hand? or need a foot? hwahaa, we just watching~ muahahahahaha.

forgotten how many times i climbed this mount.. but this is the most crouded i ever faced.. everyone stucked at the Rob Climbing there ( exprienced ppl should know where). and i heard somebody speaking THAI.. what is this?? this mount become one of the tourist place?? hahaha.