yeah~Tonight is the night for May borned babies. hahahaha, CANES restaurant that located at genting Klang.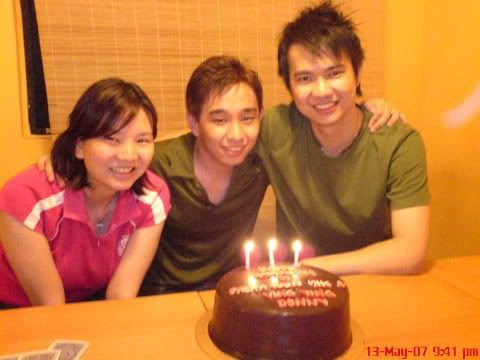 Yeah~ that My 2nd Mom(yingying), Me and Soon Yik. 3 of us get to see the skies in Mayday. yeah~ MayBornBabie's. 1 candles for each of us. Harpie Birthday~~ :P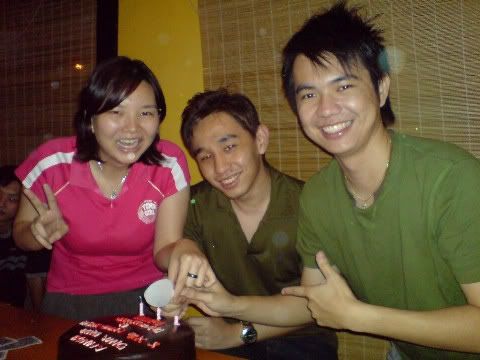 Times To devide the Cake. kakakaka Chocolate Banana~!!! yeah~ that mean get ready for weigh gaining. LOL.


Fuh~~!! the cake is finished... somehow they did it!, i mean.. finished.. hahaha,what's next??Gamble time!! Gamble queen in action LOL!!! Chor Chor Chor!! CHor Big Dee