Ok.. i'm the belated birthday guy(may 27th), and wanyee is the upcoming birthday girl (June 7th). so just merged together since nowdays everyone is not free as before. so merged lor~ eventhough our birthday consider close. but this is 1st time we celebrate together...
we went to YUAN buffet steamboat first, just infront of sunway pyramid. then only we continue with our next station.. HAO cafe.. already been a while didn't went to HALO cafe.. nice. near OUG Halo cafe :p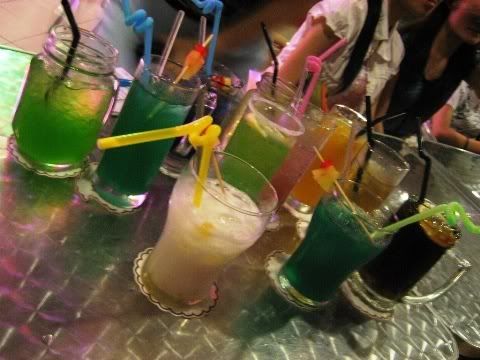 Yum Seng~ what you want to drink?? i mean... what colour you want to drink? hahaha, heard someone complained said got 1 taste like medicine. hahaha, i wonder which 1.. haha



Unplugged music always the best. haha, yeah~ that night geh music.. somehow... most of them are heart touching... they are good.. they make me remind my decoration purpose guitar. haha, long time didn't touch my guitar liao :p.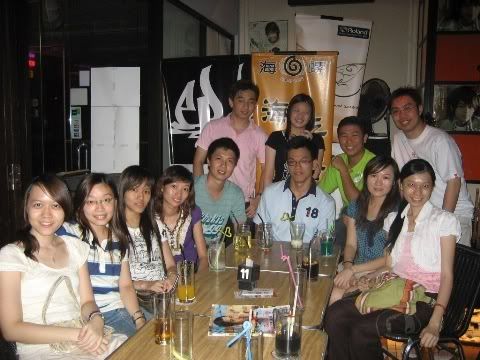 Here's Everyone~ so called "Pangkor Gang" by SOMEBODY. hahhaha, still got 1 or 2 missing in the picture...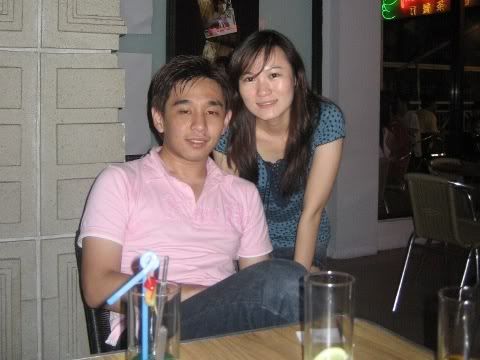 The birthday boy (belated,) and the birthday girl (upcoming).and this is our first combine birthday celebration. she used to be a very good birthday organizer. all the best : )