I'm Back!! yeah~ another Automotive POST! no choice lar~ not much event recently.. heard there is a event held in Mid Valley , wat is it?? Auto Part & Accessory FAIR. hahaha, nah~ i dun think i will grab anything from there. wira just recovered and my wallet still underweight T_T. i just spend half hour in this fair. by the time i reach there already 830pm...
ok.. first time i heard about this event. sound curious.. so why not go and have a look? go go go ..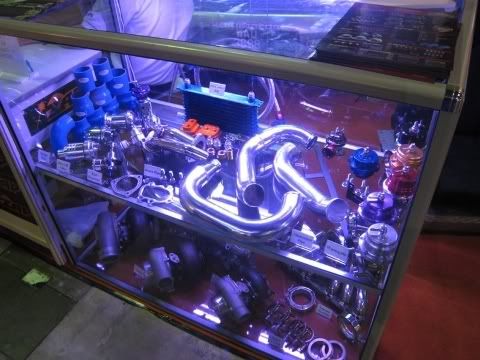 what's the main purpose of this fair? MAPA mean Malaysia Automotive Part's & Accessory fair.. so.. these is the fair focus on.. very cheap? nah~ my wallet still haven't recover.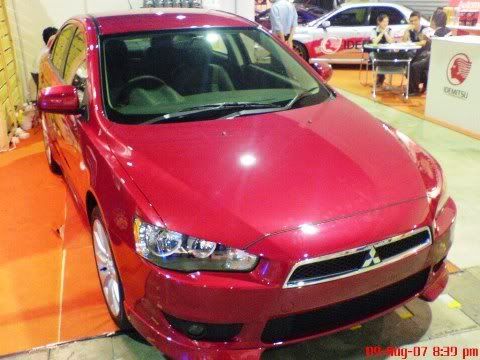 WAH!!!?? i didn't expect i see this in the fair.. Mitsubishi Lancer.. just launch 2nd Aug.. cool.. i tot i will see Civic Type-R first then only this.. nice ~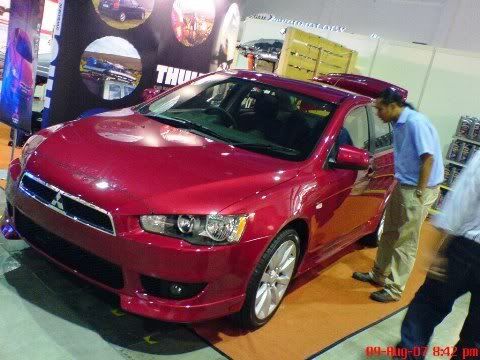 awsome~ agressive front look, 17" inch RIM, paddle shift!!! nice nice nice~ price leh? cheaper than honda civic wor! RM115k... oh.. can't afford... still have to drive back my wira. T___T. oh ya.. with the price RM115k.. i dun think proton still can sell their PERDANA anymore. LOL



what does Cowboy ride when their horse on MC or Vacation??? erm.. will this be the answer? This car got horn. yeah i mean it, HORN! lamborghini grandpa? hahaha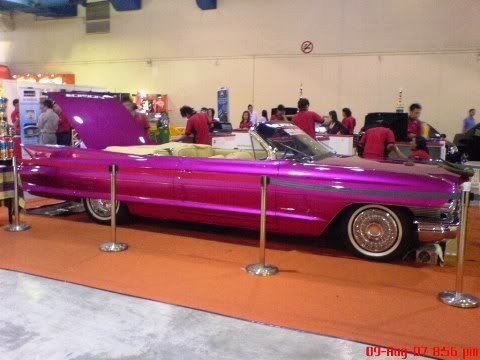 when i first look at it... LOOOOOONG~!!! for a 2 door convertible! seriously.. i really have no clue where the owner DIG this thing from..it's totally antique!! Classic!!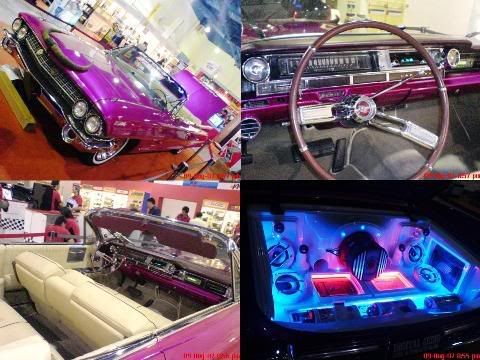 More photo of the cowboy car~ outside Oldschool, their sound system... i tell u.. damn high tech. i also want...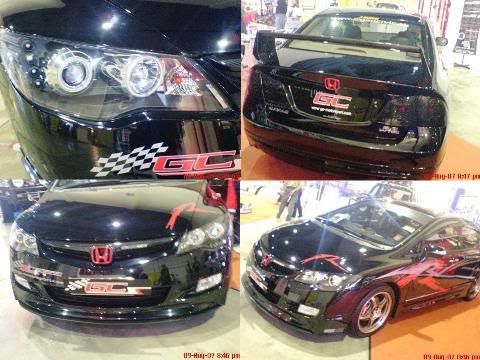 arr~ CIVIC FD!! see how they mod it! ok.. police sure kacau this... police sure like this.. police sure block this..but it look damn nice to me (not inclusive the H) , Hope can own 1 soon...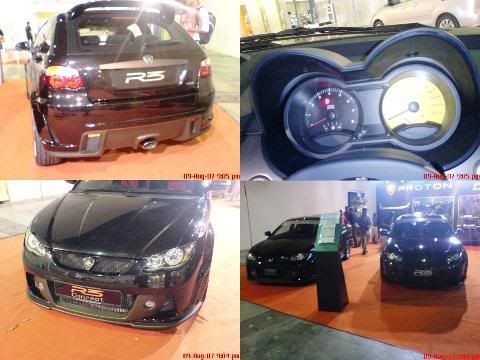 Satria NEO R3, the only local car i interested with. here come the R3 version.! look cool~. are they start put it in production line? why i said so? coz i saw the price list liao! RM71k.....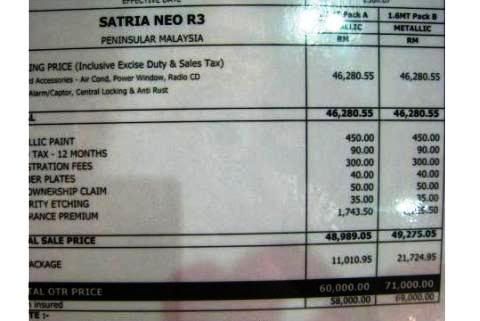 here are the price list photo i Borrow from ChineseCari Forum, RM71k.. i wonder what's in the 21k package? heard need to wait for 3 month's.71k is too much for a car like this...



here some others photo od the day. sorry.. don't have more nice photo's.. coz... half an hour only.. everything rush!..here is LANCER meter and Celica Sound system..hope you will like it ^^