Question time!! where is the place? Up Up on the Hill.. aiks? forgot i stated in the title jor tim =.=" yeah~ hulu langgat Lookout point.



it sure have the most spectacular view of Kuala Lumpur. trust me.. it's really very truthly nice (their food not count, please exclude tat).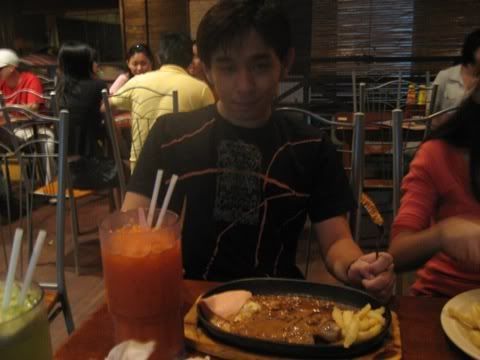 what so bad about the food? hahaha. no comment.. it taste like... overcooked.. tasted like toasted! you know? hangus.. but.. i'm hungry.. dun care liao. most secure is chicken chop(what my friend told me).



argh.. hungry no more~ drink!! bottom's up !! muahhahaha. siao liao~ luckily drinks still taste fine.kakkaka, very windy up there.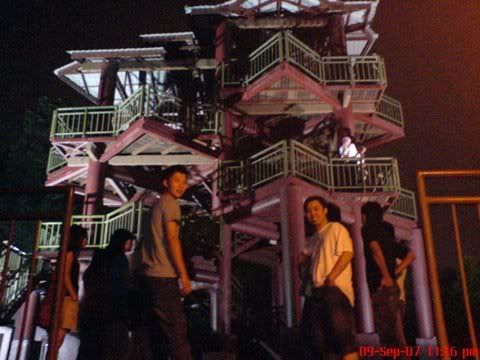 go a bit higher. you could see this tower. nice~ better up there? dunno , we didn't go up. why? maybe too many couple up there? hahaha, later spoiled their mood :P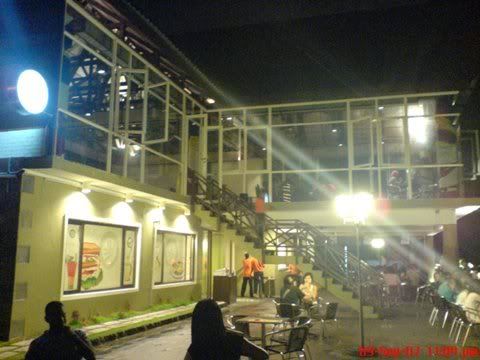 the environment is nice~ the day i went here. just finished rain. so.. MIST!!! same feel like genting!! just .. not cold enough. how to go there? i dunno how to tell.. what i remember is... i need to use gear 1 to climb the hill (when go up to the carpark) , even worst.. no parking available -_- . luckily got ppl leave...


Here's the Group Shot! Regathered after previous birthday celebration. haha i guess is my birthday. hahaha :P ops.. Happy Belated Birthday Sisi