I just send my car to Mutiara Damansara Service center to service. after it done, i just stop by One Utama to check out this event. heard there have some CIVIC'S!! My Dream..

Honda Civic'S corner. yeah~ the Evolution of New Civic. there is 3 different type of civic now. BACK: Original Civic (Original!)
Right :Civic Type R(Performance!)
Middle:Civic Hybrid (GreenCar,Environment Friendly)
Left :Civic MME(For Display Only)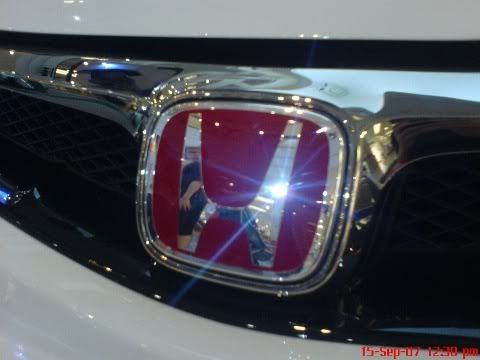 Type

R

!! this is my choice!! i'm there for this piece or art. i wish so much to drive you home!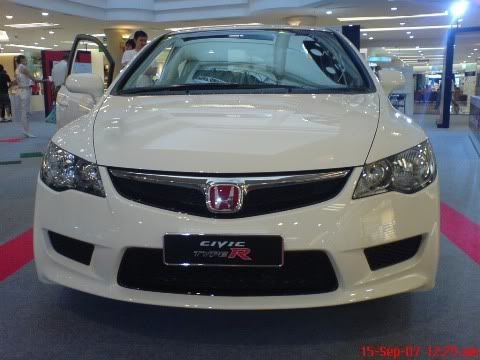 Type R front view
side front view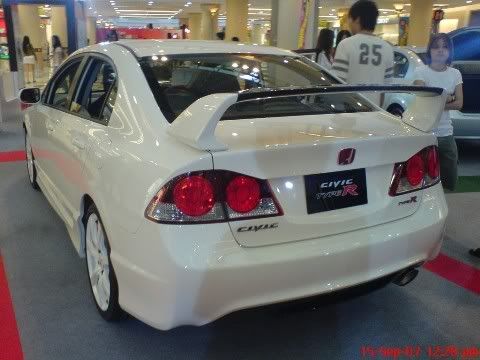 Honda Civic Type R, only 50+- unit per year. 2007 stock already finished. now open for 2008 booking. well.. i guess also 50 unit only. why 50? i think something to do with malaysia rules....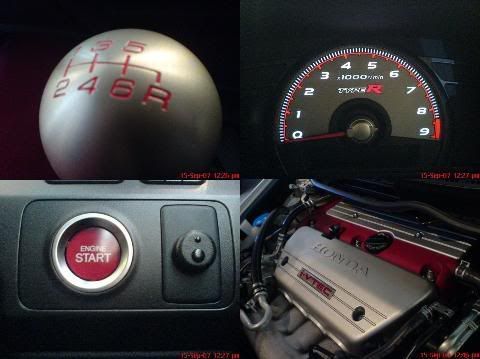 Something Special about Type R. normal civic don't have manual rite? ok.. this civic have it. and i kinda like the start button.. hehe.



Something Special About Hybrid.save fuel. economic,if you looking for environment friendly, fuel saving, confortable? well... this is your choice.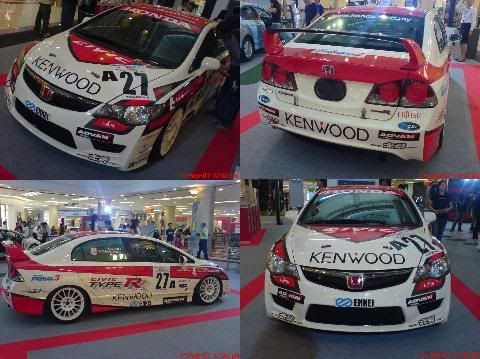 Thirst of Race!! Speed!! Only Available on Track.. Drive on road? police come.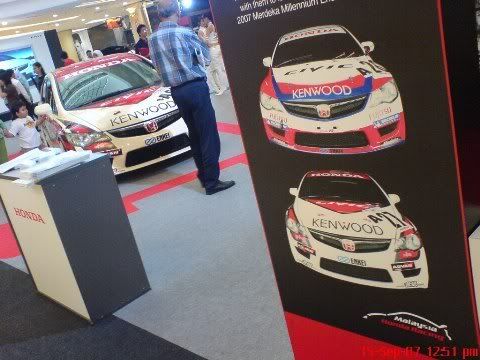 and this is... Civic MME! it used only on track. sepang?awesome!! looking for confortable? wel.. you won't see that in this car. i peep inside.. only 1 seat. hahaha. there mentioned.. 250bhp above... gosh.. power!!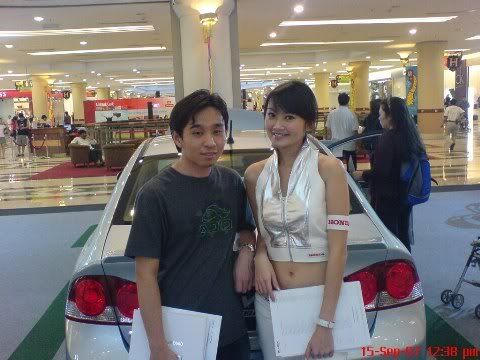 Honda Showgal! she.. she.. she.. pretty ... XD , ok.. there also others honda car. but i go there just for civic!! hahaha. all civic is 100K above... TypeR almsot 200k.