Lantern!! Mooncake!! MOON!! yeah~ it's Mooncake Festival! someone already declare is Un-forgetable MID AUTUMN FESTIVAL!! why unforgetable ar? hahaha, on the way to destination.. we... lost... ok... can't arrived the destination as we expected. then plan changed.. go titiwangsa. when almost there.. raining.. yeah RAINING!!! T_T. but we able to light up our lantern .. but... we greeting "happy Belated Mid Autumn Festival" liao ...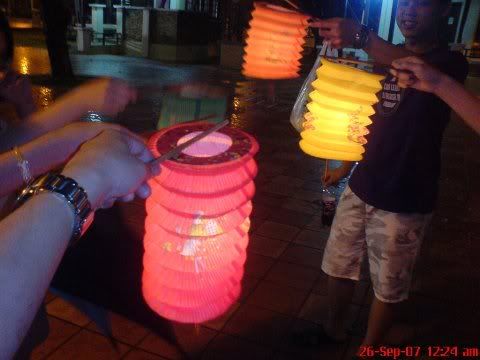 Lantern!!! (Tang Loong) light it up!! light it up!!



arr?? i'm the camera man?? dun want, i'm not on the picture but at least my latern is there. muahahhaa.



not a bad idea though to hang all lantern on tree(hope won't cause the tree to catch fire :P) hahaha. still got unfinished candle and mooncake to deal with :P.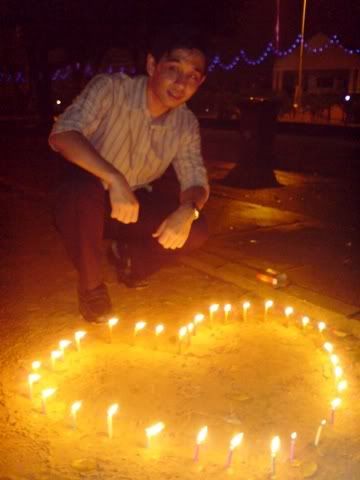 each candle can light up 1 lantern..what do we do with the rest of the candle?? i think picture above tell you the answer?hehehe.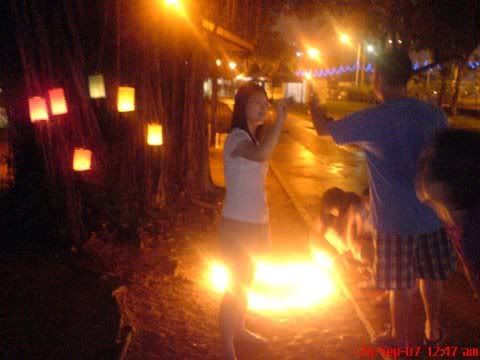 light's up candle geh light's up candle, eat mooncake geh eat mooncake, snap picture geh snap picture .:P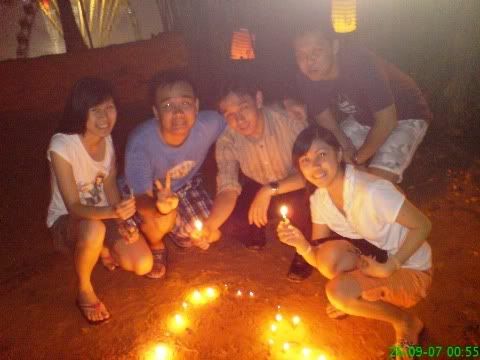 OK. group photo with me in it.. still... we need someone to hold the camera ...sorry lor~