"Gua Tempurung? go Gua Can't DO lar", that what i first heard from the tour guide. hahaha,
after figure it out, only i know that she trying to tell us about GUA CANDU. is a dry cave. since our plan changed to 1 day trip and Gua Tempurung is closed(only open halfday,before noon).. so, we changed our next adventure to Gua Candu after our Waterfall Abseiling at Ulu Geruntum waterfalls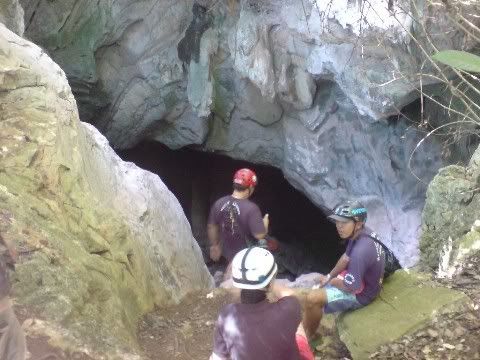 Entrance of the Candu Cave.. we're here.... so.. tempurung? next time... heard it's also a challanging cave, so we decided to give a try. here we come!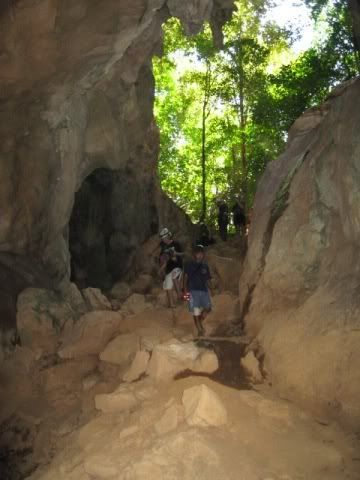 Ok.. before u start our Caving journey.. we need to climb till the top of the mount, why ar? coz the Starting point is located on top of the mount... alamak.... yeah~ the Entrance is on top.. and all the way DOWN to look for Exit..




tempurung? is all about water, candu? is all about Dust and Crystal! all the stone behind me were crystall... yeah~ all of it! not shining? coz it covered with DUST!! that why lo.. want curi also dunno how to take =.= all grow on wall.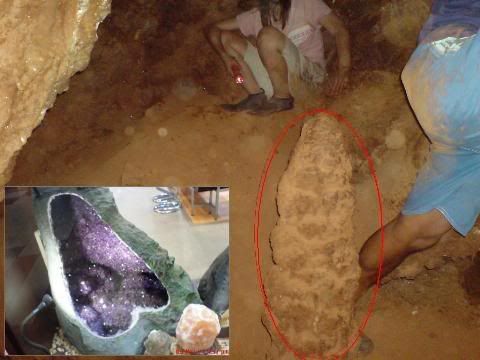 if you think the ugly rock in circles is Nothing, you're made a big misstake.. it's actually a purple crystal like you see in crystal shop.if you cut it half, you find exactly the same like the smaller picture..what? why i didn't bring it back? cannot be done la! see how big how heavy the crystal is ? later i stucked in the cave the jialat!

crystal on the wall.. can't really get the picture... haih.. too bad most of the crystal covered with dust..... don't try to blow it away.. u will regret. hahaha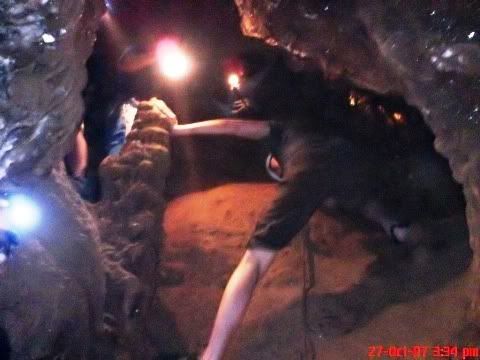 Is this cave easy? erm... i would say challanging, if you want to go deep in to look for crystal, even more challanging.. here is one of the photo..is... deep inside... all the while going down...



is a total blackout inside! ifyou didn't bring ur tourch with you. god won't give you one. my handphone got light .. but.. blackout also middle in the cave... coz.. last night i forgot to recharge my phone.. aiseh.. forgot buy torch light summore , ai ai seh... wish i got a Glow in the Dark T-Shirt..haha.



climb climb!! hold tight!! challange await us!! totally nature, some where inside got Meeting ROOM of Communist?!?!? in this cave? the tour guide show us some chinese writting on the wall.. gosh.. all the way down here to have a MEETING?? salute them...



EXIT!!! at last!! we're escaped!! Daylight!!. hahaha, eh? got people camping here geh ? weird weird.. hahaha, does this place look familar? i heard the tour guide said there were some film shooting happen here.. what movie? no idea.. why don't you tell me.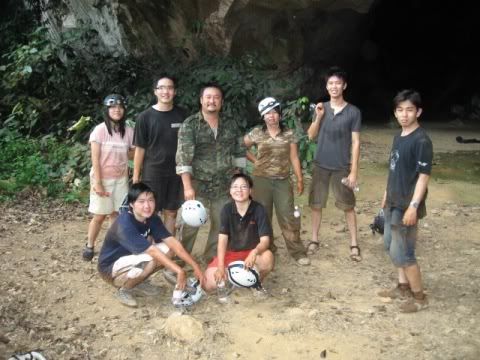 the Cave Explorer....Next Adventure? Drive all the way back to KL in Tired + exhausted + sleepy mode.... most challanging part......