Don't you feel hot recently?? chill it up a bit! genting? nono somewhere else, where would that be? hahaha, Cameron lor~ yeah~ Cameron Highlang!~ Here i come!!
ok.. one thing for sure is cameron trademark, do you know? of course! Strawberry! almost all stop i went. "sure Have one~!"hahaha, all kind of Strawberry product. no joking!
what can strawberry do? i usually went to genting for Coffee Bean Ice Blended! guess what do i get in Cameron Highland? Fresh Strawberry Ice Blended!pick the Frozen Strawberry, put in some Ice, Frozen Berry inside a blender. ok, RM 3.50 , Thansk. LOL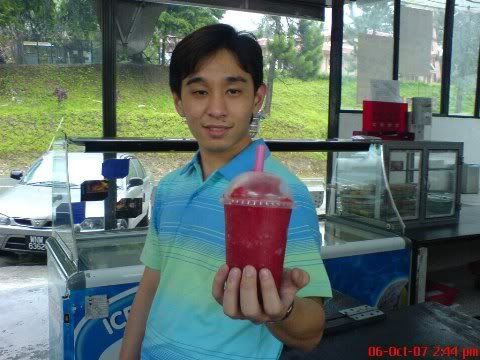 This is the what i get! Ice Blended Strawberry! Taste great, is 100% natural, should try it out! is Cool, yeah~! that's it. i mean it, COOL, you should try it out.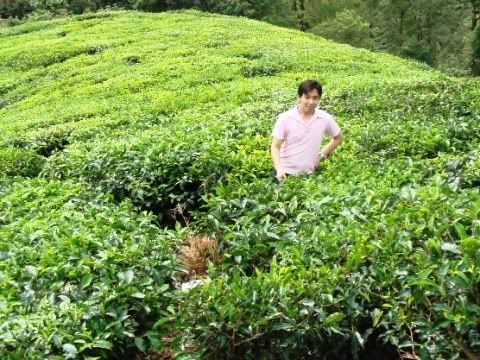 ok.. what next after strawberry? Tea Plantation! B.O.H ada UMPHH!!, yeah~ all the UMPH tea is from here. Green green tea leave on the hill.
which variant you prefer? green tea, peach tea,red tea, somemore got ... forgot jor :P, got wat brand? sorry, only BOH tea is available. alamak.. the staff tot i want 1 BOX of these..,run!!
some group photo while we in cactus farm, flower farm, tea farm? strawberry farm... i visited so many farm in cameron.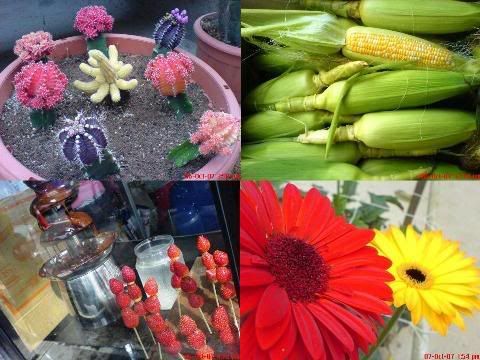 What else special about cameron? you tell me.. i like crystal corn, you can bite it without steam it! coool! is ready to eat. amazing? only available in cameron.i bought lot back. i only managed to eat 1 corn in raw... my sister steamed rest of the crystal corn =.=...