Last weekend went to Ipoh for some Adventure, one of it is call Waterfall Abseiling!? what's is that? scroll down and see for yourself. it's amazingly Awesome !!! love it!
yo? equiped with climbing gear, where do 1 climb this time? try and guess! haha this time i'm not going UP, but is going DOWN!.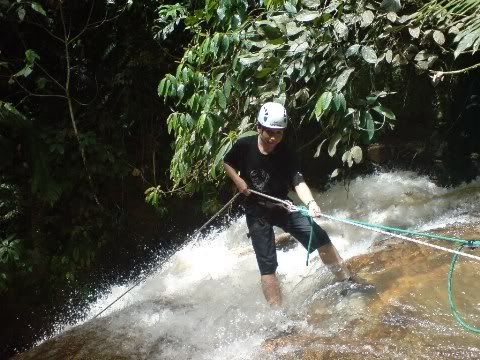 yeah !! i'm going down from here. it's called ABSEILING!! i love it,what behind me? waterfall lor, that's right ! Waterfall Abseiling! ok, i'm gonna start liao.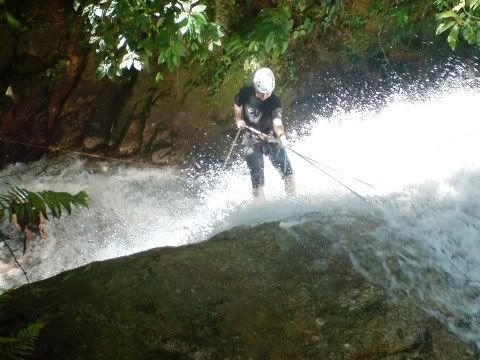 ok lar~ let try and go down, the water is COLD!!go down go down! kakakaka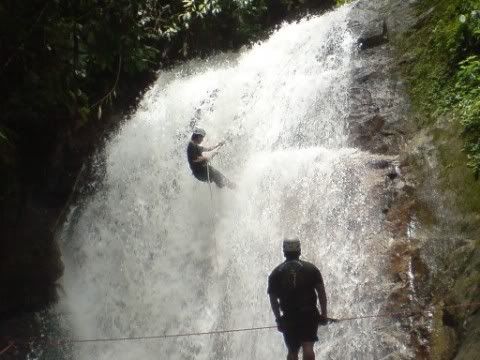 try to stand still, the water fall on ur leg , a bit hard to stand still.. u look up, water splashing!! you look down? lol i saw rainbow!! noon mar~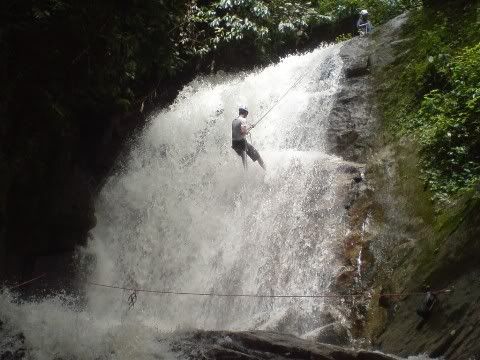 Kit Jun On Action. hold tight! got shampoo anyone? kakakakka, feel like showering.



Girl Power!! show them what you got! who said girl can't play ?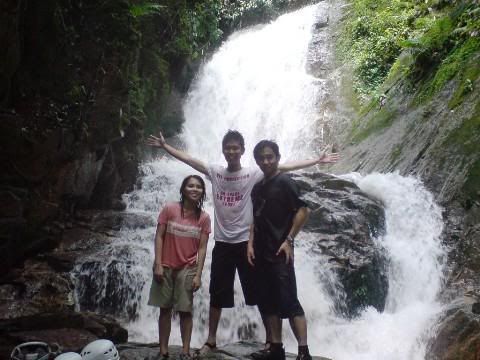 Candy, Kit jun and Don'z



Abseiling In Action! waterfall waterfall!! go go abseiling!!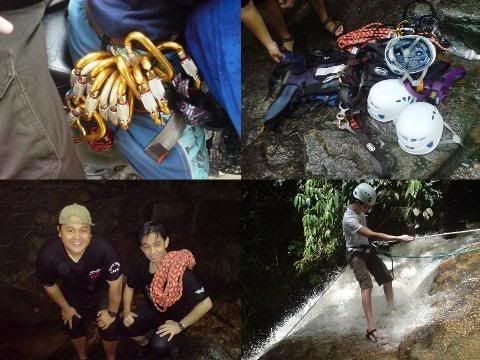 Abseiling in Action, that our Abseiling Gear, Abseiling tour guide,and brave kit jun on action!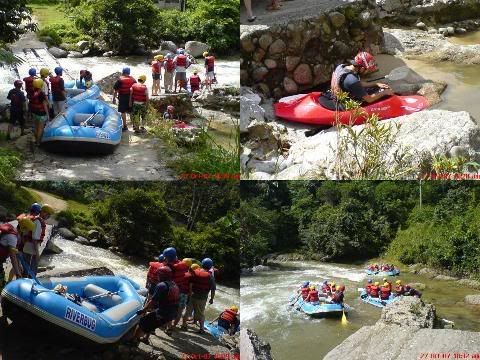 Rafting! this is what we suppose to go for, but can't do.. only 3 of us go, that why we changed to waterfall abseiling. maybe next time we'll go for rafting. look cool!! should be FUN!