SHOGUN SUSHI BUFFET!! never been there.. and got something i really really like!! sushi!!but hor... dunno why... that day i went there..i mostly Bite and Leave... unless really nice food only finished it. whahaha.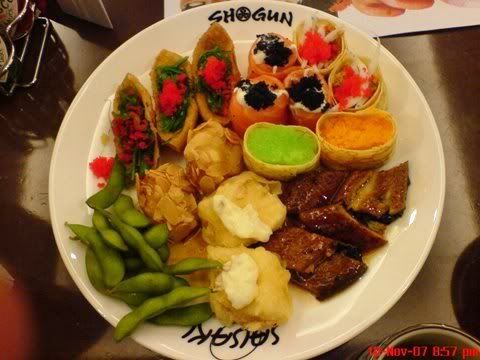 forgot is which round already.cheese? OUT! fried? OUT! rice? OUT!!! avoid these, to fill ur stomach with something else Yummy. hhaha.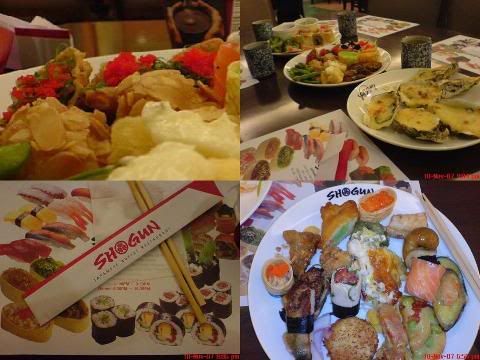 some photo took while in shogun! sushi! tempura! i plan to go food counter snap some photo's.. but the staff there not allow me to do so... what to do? snap our own plate lor... Shugun? not really statisfy....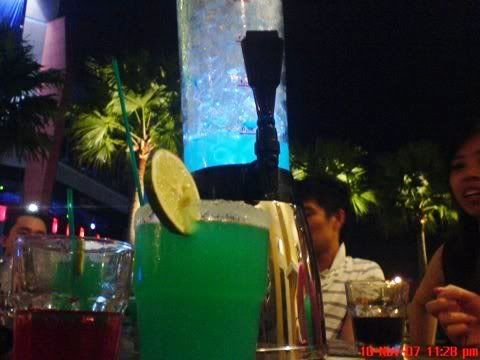 Second Round!! Laundry bar... chai yik favourite place to lepak. 3rd time gathering held in laundry bar again. hahaha. check out the Cocktails we ordered. Blue Magarita, 2 Liter of cocktails. some ppl said "Blue Rocket!" (ar?look like rocket?)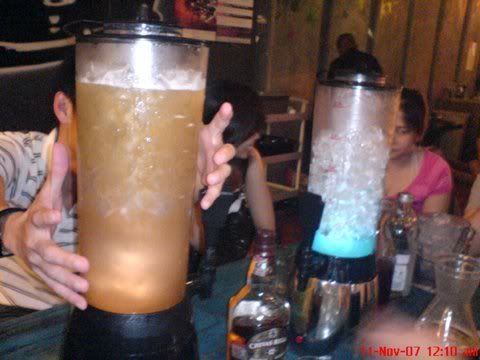 and.. we got TWIN TOWER!! Tada.... forgot what this yellow tower called... got lemon slices in it... still cocktails, but still the "blue tower" taste better :P. Kelly said it look like "Teh O Limao Tower".... sweating... =.=""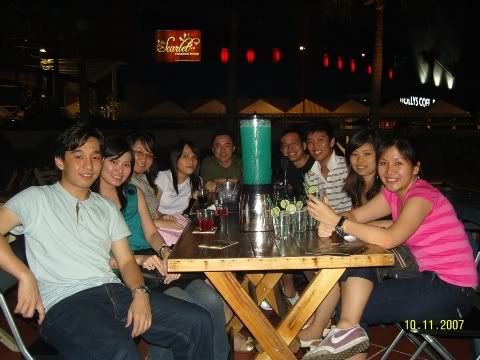 The Nine Guardian of the Blue Tower... make sure the tower is completely dried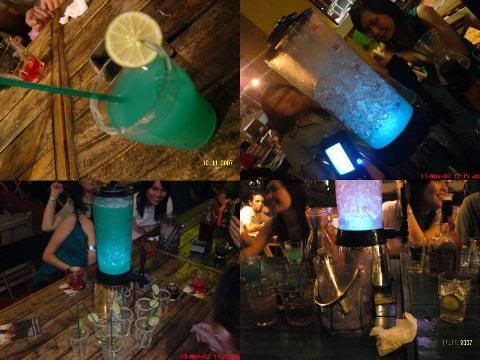 The Blue Tower~The Blue Magarita Tower, the Blue Rocket. the Blue... Wat ever. enough for photo~ start pouring and start drinking.