about 1 week ago, keng kit ask me wanna join his trip to somewhere. i agreed and till last minutes... i only make few things clear.
1. we going to kuantan.
2. we taking apiit bus to there.
3. more than 30 people and only 3 i knew..(the group i tot will go actually didn't go)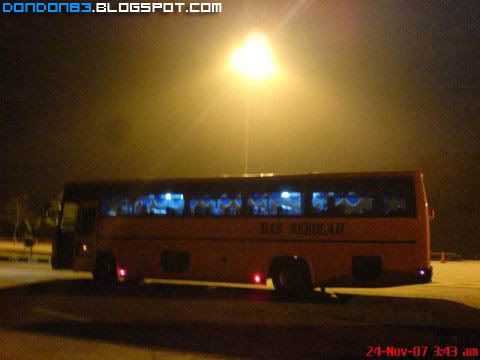 i'm ask someone i fetch and ask.. where are head going actually? hahaha, "dunno?", "dunno wor?", "aiks.. i also dunno". that all i get...then i tell friend i might stop by and pump petrol, else we won't make it to kuantan.. then they "harrrr?" me, then tell me we're takin bus to there. sweat... i dunno that... when arrived... i look like alien.. most of them i don't really recognize... alamak.we're departured from ampang friday midnight. and took us around 4 hours to reach our kuantan first station.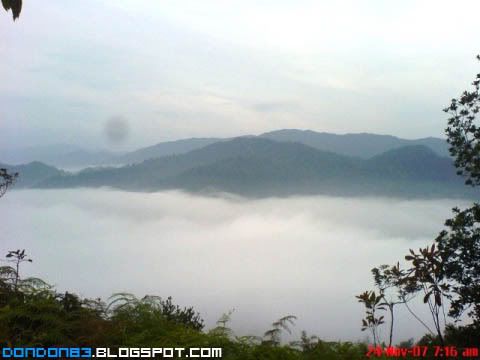 Sungai Lembing ( what the... said is sungai, but how come moutain photo). hahaha mountain beside sungai lembing? kakakaka, Bukit Panaroma. we waiting for Sun Rise.. but what we saw is Moon Set. where is sun? too croudy.. covered all up.... No Luck This Morning.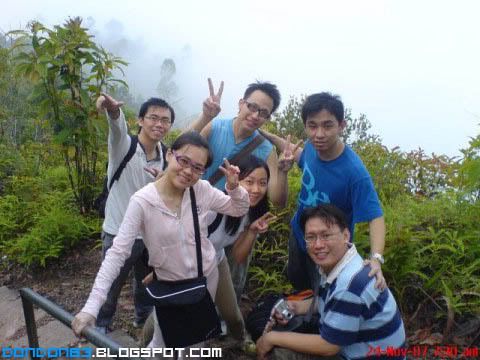 White and Blue. this place look like paradise. cloud all under ur feet. cool.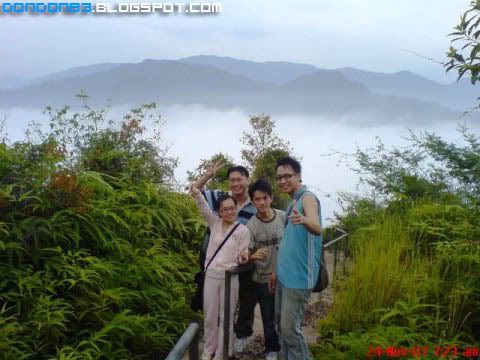 Another group photo before we go down.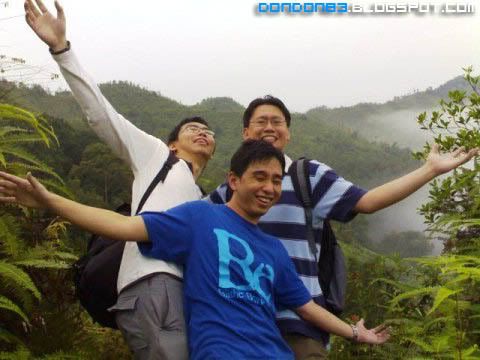 Do you feel it? feel the fresh air, feel the nature, feeel everything. dun fall down ar... can't save you 1...



Nice place that have fantastic scenery. cloudy~ surrounded the whole mountain. awesome!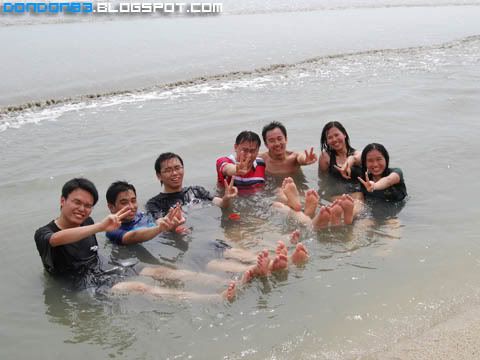 our next station. cherating beach. prepare to get urself wet.yeah~ then go take our lunch jump back to the Zombie Buss and go home lur~ that concluded the Kuantan 1 day trip. arrgghh.. take about the bus.. i can't find a NICE POSE to have a nice sleep. gosh... Zhao Shan Guat Tong!