happen in Wednesday...
Sarah : there?
Don : ya?
Sarah : this saturday you free?
Don : i think so, why?
Sarah : come to my wedding.
Don : wa?So Sudden?
Sarah : serious 1..
Saturday....they are serious....
i received this very special Cookies!!! Ryan and Sara!!.. custom made 1.. got their name on it.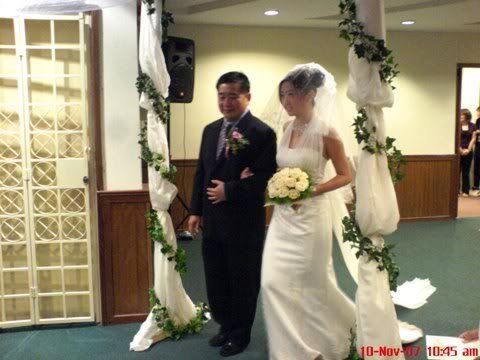 wow~ so white wor sarah today. hahaha, sarah walk really slow today.. hahaha. still can call her Ms.Sarah for now..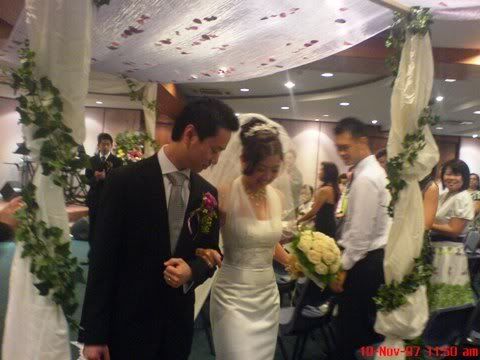 ohhh, now is officially Mrs.Ryan jor~. promoted jor~ hahah horray~ congratulation~ and celebration~. hahaha.