well.. a lot of things happen recently... this is what i never expect to see.. some idiot just break my rear glass. damn it! this is what happen when u entered a non-educated place. they do what ever they like. and include giving some texture on my over plain glass. damn it!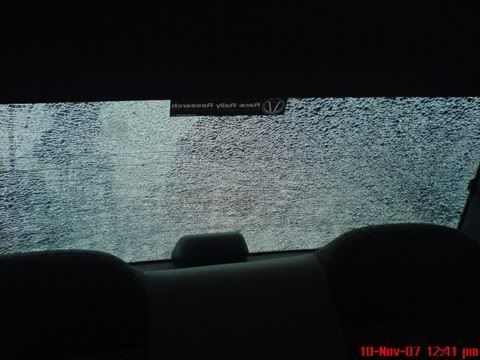 Nice Texture!!! specially bought by non-educated pig's. my rear glass suddenly so attrative! everyone looking at me while i'm on the road. they think plain plain glass doesn't suits my wira.



after i saw this NICE texture being PLACED on my car.. already damn hak zai(bad luck), who know... a while more.... RAINING!!! gosh.... i still need to drive it to some workshop to get it fixed! gave my wallet a big diet again...