Happy Birthday to Keng Kit and Jen! okay, we went out celebrate 2 round for the 2 birthday girl and boy. first station we went... cheras neway~ wow. feel like long time didn't go to neway sing k. here is it. they sing i eat , i sing i still eat. yummy~ hahaha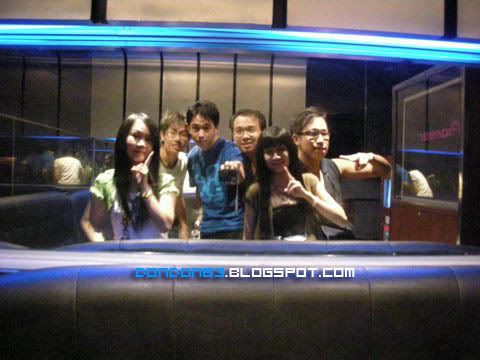 snap a reflection photo before we all leave the room :P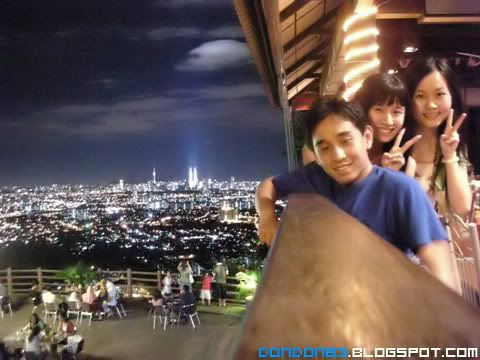 2nd Station? ops.. this suppose to be 3rd station liao. 2nd station we went for Movie. erm.. wat movie jor ar? "Detective something" sort of? not bad. haha. ok, our next station. LOOK OUT POINT!... yeap~ i'm here again... Look out point!~ last visit we tried arab food. this time. western.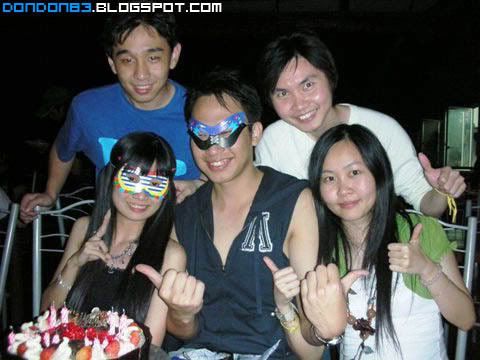 okay.. obviously.. the 2 birthday boy and girl.(need to mention which 2? no need rite). force to wear like that. request by most of us. muhahahaha. birthday ppl not big all one.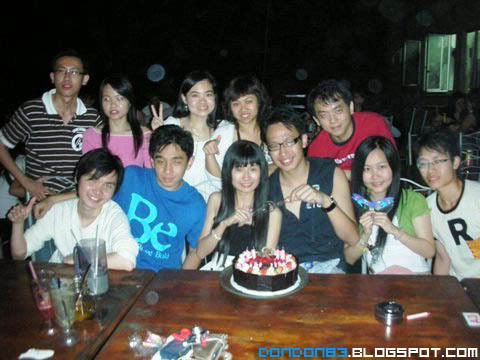 yeah~ the groups photo. fast fast. wanna eat cake jor~ yummy. hungry~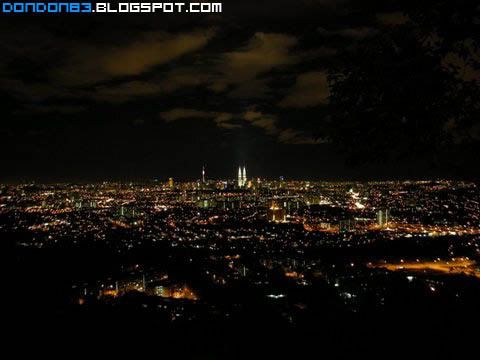 What so special about LookOutPoint? all i can say is fantastic scenery up there. check this out. the KL view from up there. hmph.. nice rite?