Wee~~~~ time for vacation again lur~ This time i go Singapura~here we go~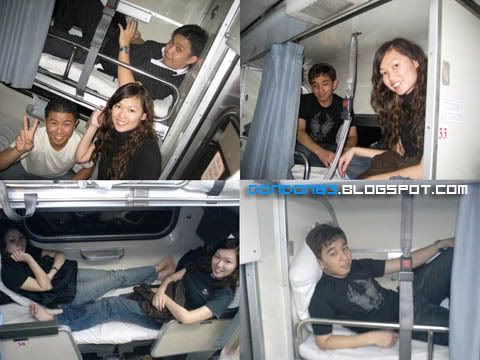 How you go to singapore ar? by train lo, wah lao, siao ar? how long? TEN hours jemah. wah lau? what you going to do in the TEN hours? SLEEP lor~.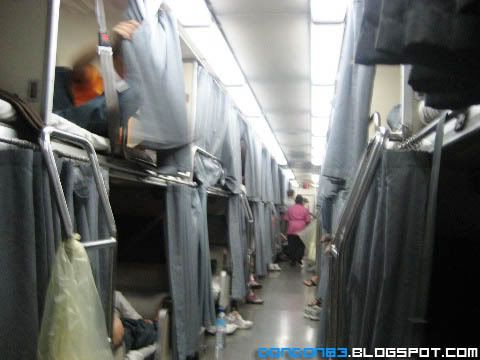 9 more hours to go, this night.. i dunno bang jor how many time window,luckily another side got SEAT BELT, else i sleep middle way jor.
Welcome to SINGAPOOORE~ kakaka, a bit pai seh to say.. first time i step OUTSIDE Malaysia is Singapore! here we are, after 10 hours train....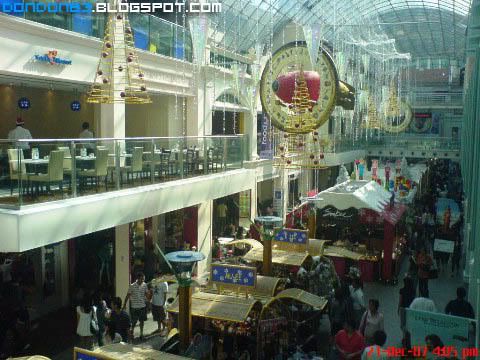 Bugis Junction! our singapore very first station. let's start with shopping!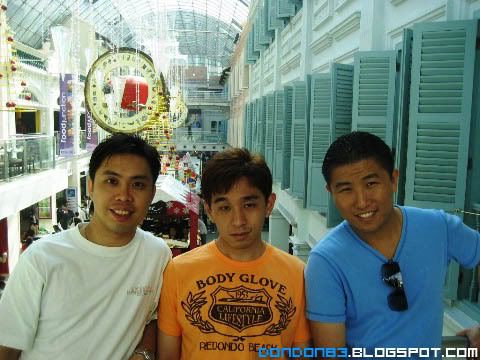 Bugis Junction! the 3 Musketeer's. Grab your camera and start SHOOTING!! modern musketeers no longer bring swords lur, bring camera 1. kakakaka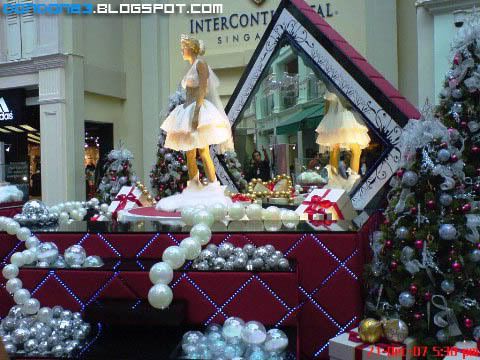 Fairy tales alike christmas decoration. is that a big big barbie doll?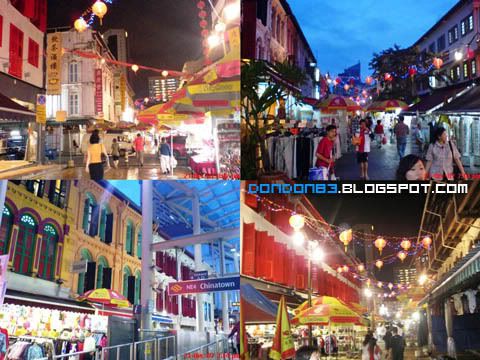 CHINA TOWN!!, our first day 2nd station! similar to CHEE CHEONG GAI! bargain here bargain there. end up kena potong as well. why ? "AIKS!!! i forgot not is not RM"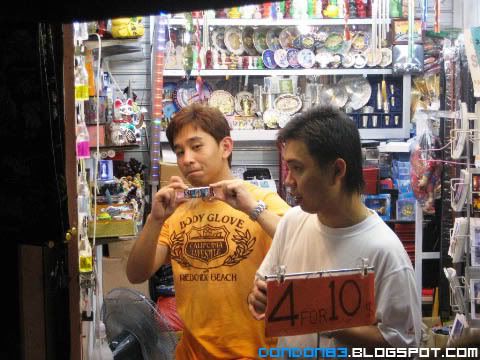 4 for 10, 4 for 10, sorry ar, not RM!! SGD.. alamak!! ok lor, become limited edition jor. hahaha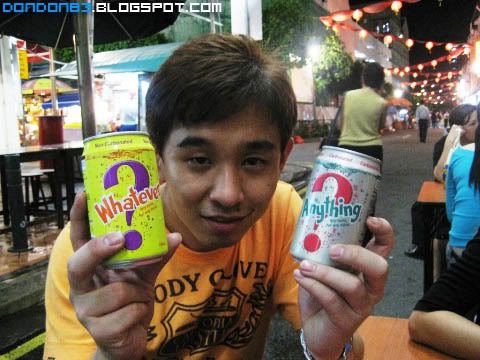 Don :"what you want to drink?"
Someone : "what ever~"
Don :"and you ?"
Somebody :"Anything~"
Don: "nah~! you asked for it!"
After dinner + supper with ANYTHING and WHATEVER. hahha, sleep well well for Day TWO. :P