Here come day 2?Today is Sentosa Island Exploration Day. place we been? let go to Sentosa Waterworld. well... what i notice.. is pretty much similar with
KLCC Aquaria
. well.. Sentosa Waterworld have more things /fish to see.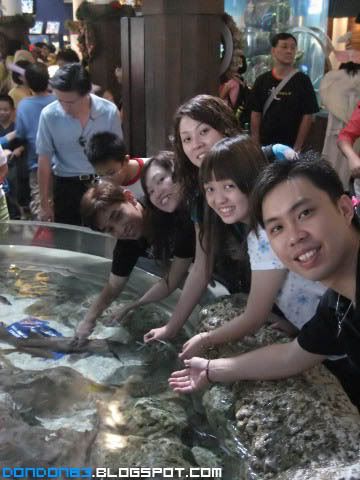 First thing, the Touch Pool! try to touch the fish , starfish, stingray,shark(if you dare). i pretty much enjoy this touching. let hamsap the fish. wakakka.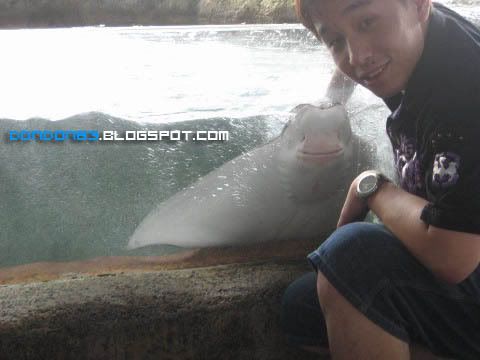 see see see, the stingray so enjoy being touch. hahaha. like my pet. haha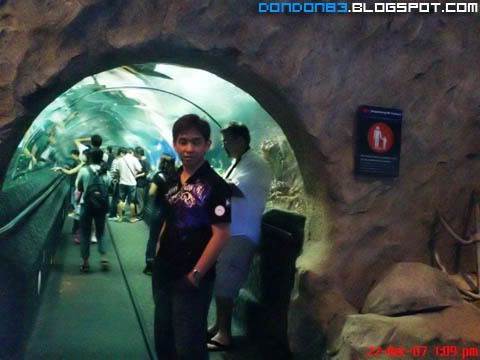 Underwater tunnel. cool, my 2nd time going through underwater tunnel, my first underwater tunnel visit is at KLCC Aquaria. erm.. that time KLCC aquaria have more fishy.now i not sure..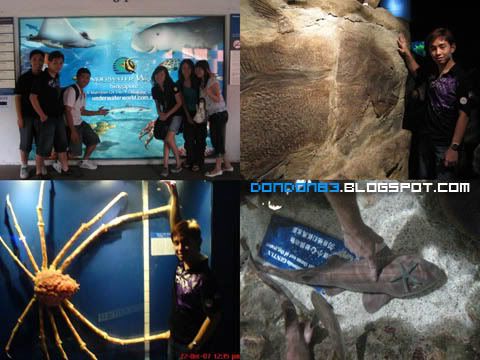 yeap. beside that, there also GIANT CRAB! Giant FISH, and big big Fish Fossil. and, can u see i touch the STAR FISH? hahaha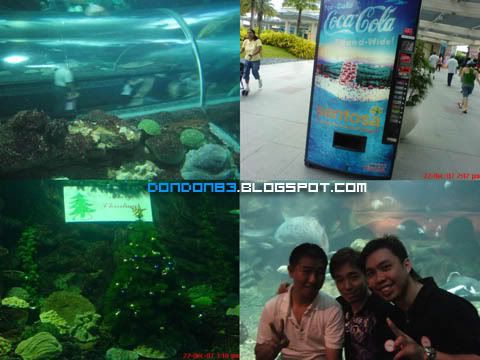 Underawter Christmas tree. i wish to see underwater santa more than a tree . hahaha, and hor, even their coke vendor machine also got sentosa on it. geng.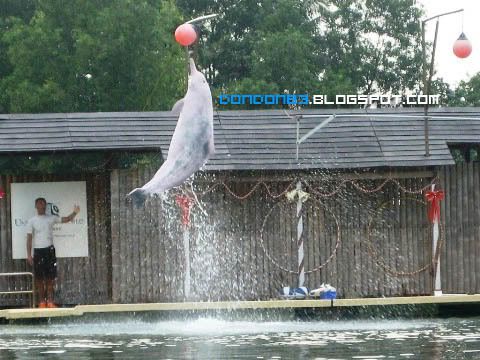 after Under Water world, we rush for next activities, is Dolphin, cheh~ dolphin jemah~ hohoho, but this 1 is in PINK wor. aiks.... how come ar? can't see the pink colour?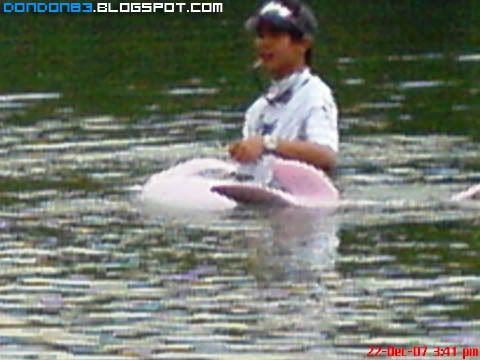 ok.. i got the PINK colour with MAXIMUM ZOOM.. poor quality of course T__T. to take a close range photo with the pink dolphin? cost you SGD15.. oh... ouch... devil coming. i almost go for it/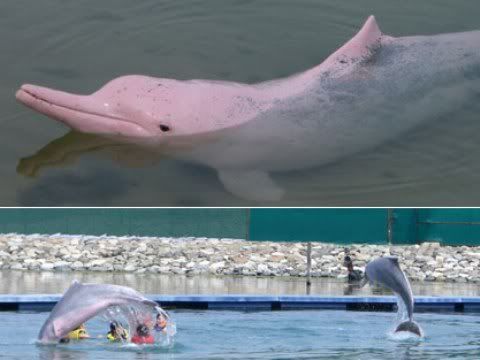 i gave up, here is a photo i grab from the net out there. can see it clearly .this is how it look like. cool rite?