Once come back from hometown after chinese new year. then we plan for something. yeah.. let go to see some decoration. nicely decorated temple in banting.... wah.... never been there. so just pay a visits. there.

the first decoration i notice. and i like. hahaha, see the building behind? covered up with all lantern.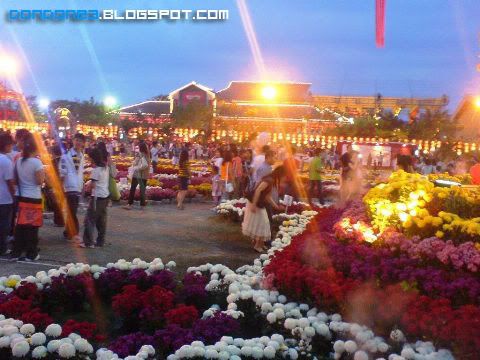 flower!! the garden loaded with colourfull folours. this is the reason why i want to be there during daytime.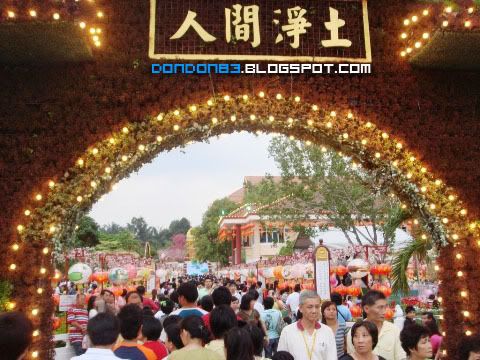 OMG! OMG! OMG! so so so crowded... how am i going to snap picture leh?



night falled, it's starting to light up everything. the night begins.Light Show!



Inside the Temple.. love the wall arts.. arrr.. even inside the temple also so crowded.



some decoration placed in entrance.



that's the Temple Visitors, GROUP SHOT moment!



some photo of the Temple. day and night. expect to snap more photo.. but.. way too crouded.. chin chai take only..