Wnna Know i spend my night during Chinese New Year? i being called by Piggy Fei Fei to go her house to drink something..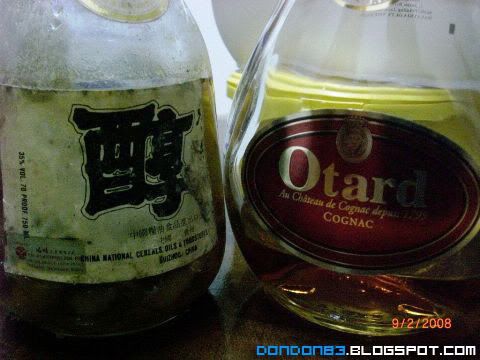 i'm inform to finish up the Otard, gosh.. tax free from australia.. or bali.. forgotten :P, okay.. Otard on the Right.. what's on the Left side? look aged rite?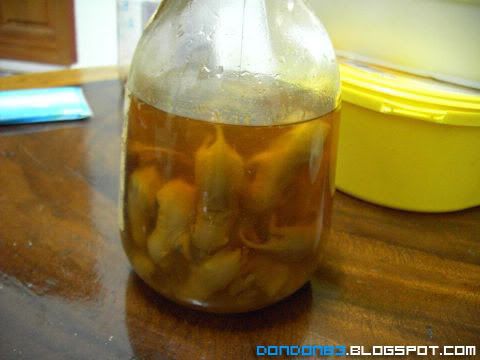 This is what in it... OMFG!!! Mouse Wine?? wah lau eh!! serious ar? i'm NOT GOING TO DRINK THAT!!!! NO WAY! Kill me instead!! the mouse in the bottle, almost same age with me . 23 years? gosh... i'm impressed!! never expect to see something like this in Mouse Year. hahaha.




Okay. let's go back to some normal wine. hahaha look at this wine, the bottle actually a REAL BAMBOO! china wine. cool huh, my Father Friend really... wonder how he got this.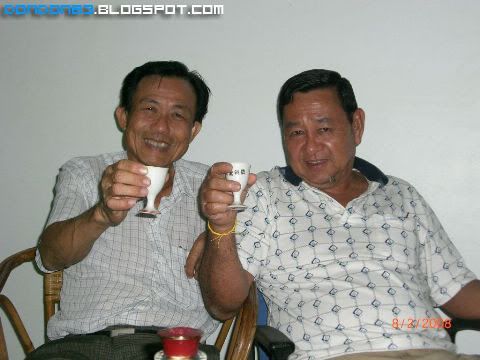 Here's Owner of all wine on the left side. and my father on the right side. CHeers. Oriental style~


That's my mom and the korean wine. sake? no idea... part of the collection.. still sealed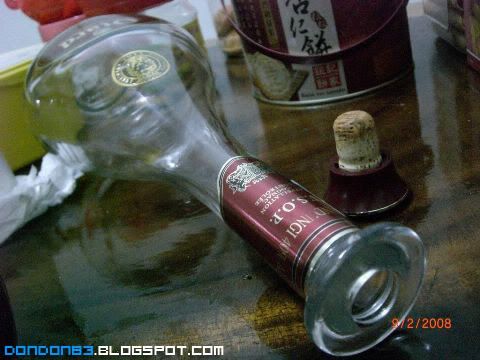 Okay..that's the Outcome of the day. Empty Bottle. hahaha, i got another bottle take away. thanks for Piggy Fei Fei .