Let's Go Up To Fraser Hill!!!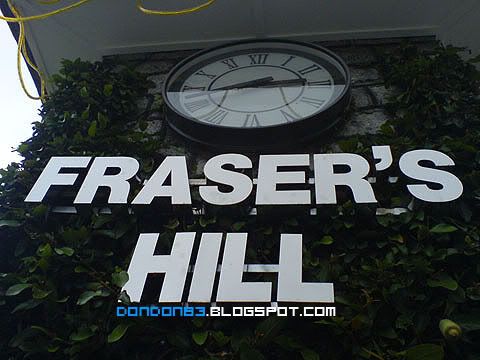 This time.. i pay a visit to FRASER HILL!! yeah.. Hill again. hwahaha, my friend Msg me day before i go fraser hill, i tot as cold as cameron or genting.. but i'm wrong.. but at least is NOT HOT. hehehe.



Fraser Hill Landmark!! the Fraser Hill Clock Tower!! proven i'm here.



Archery!! Nothing much can do up here.. shoot lor..else go back hotel jor.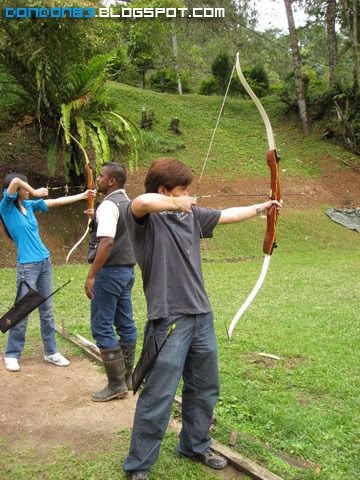 Archery!!! arrgg.. i can't get the bull eyes. you know why???



She dun let me.....-_-



Horse Riding is available in fraser hill...my first time ride on horse. is it ar? while i still a child i think i ride before.. can' really remember.. haha



Row Row Row your Boat.. oh ya.. don't forget something.. better bring.. you won't know what is going to happen next...



Ya.. Umbrella!!! just a while after we started.. heavy rain strike... then.. we having WAR among boat.. end up?? WET LOOK ... pity those who already out of cloth... hahaha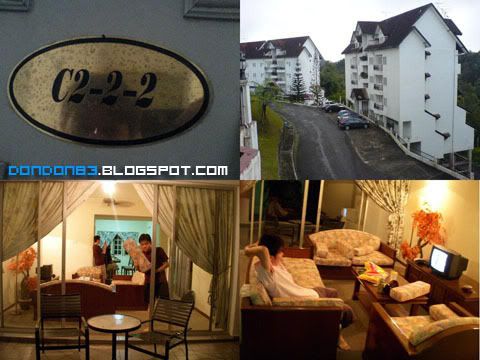 here where our accomodation is..SilverPark Resort.. well.. we expect worst than this.. but still better than our expectation.



here is our Vegetarian BAK KUT TEH!!! O.O", is our Dinner. not bad the taste.. just.. no meat.. T___T



Night time?? to celebrate 2 birthday Star.. hahaha.. what happen is really crazy... we were Mixing our own Cocktails.. using... London Dry Gin, Five Plus Skin ,Wine, Pepsi,Olong Tea, Orange Juice.. and...more..the result is.. Stunning.. both of them K.O.. haha



The Road here is 1 Way. yupe you didn't get me wrong.. is One Way!! so check your time before going time.. there time for "GOING UP" and "GOING DOWN".you arrived early? WAIT lor, you're late? same thing. still need to wait.