when is my last visit to fun fair?10 years ago? i think so... while i still in secondery school or perhaps primary?. haha last night just heading somewhere . suddenly "eh! fun fair!!". next thing i notice is... we in FunFair of Sri Gombak.
This is not Eye of Malaysia.. erm.. could it be eyes of Sri gombak? hahaha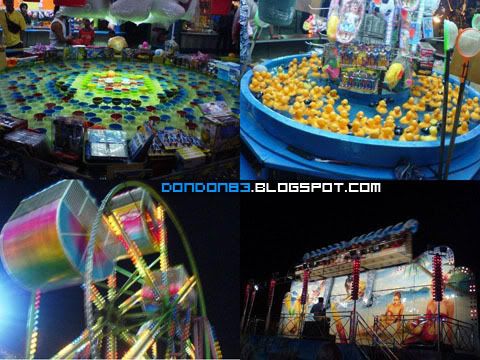 FunFair~ weeee.. so colourfull~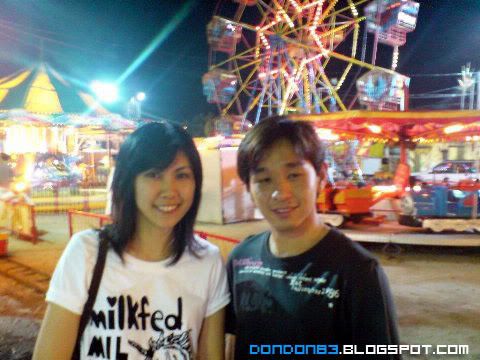 Carole and ME in Funfair. let go have some fun!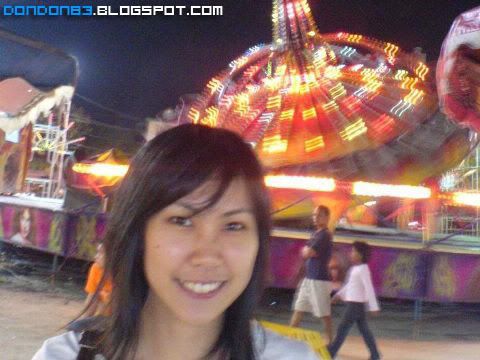 she name it... Spinning Spaceship.. this is the game she shouting whole night long. haha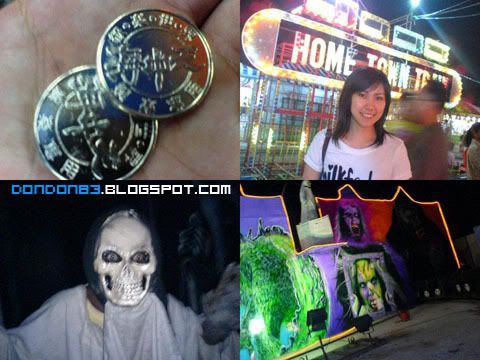 FunFair , what else available in fun fair? Ghost Train!. haha. not much photo.. too dark inside. but i still managed to catch the ghost!. erm.. i remeber someone shouting tought the whole game here again. haha



there is our Fun Fair visit. erm... never expect will have such fun in fun fair at this age. ahhaha.. 1 shout till sore throat, 2 laugh till sore throat. hahaha. a Fun Night. hehehe.